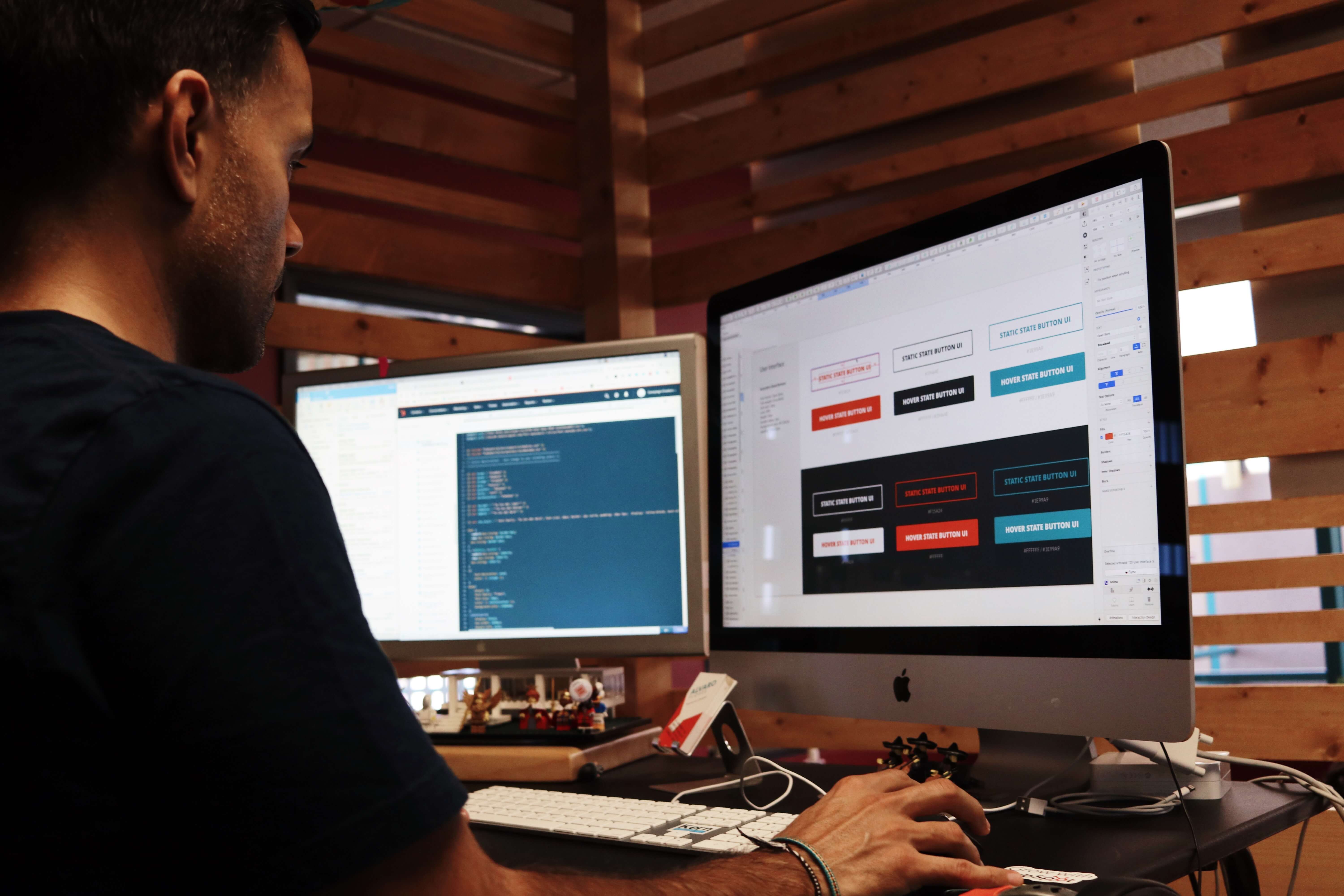 For several years buying trends have shifted from brick and mortar retail stores to online shopping websites. A wave of change followed, and now most businesses have an integral dependence on having an online presence. As such, web designers are in high demand and taking advantage of the basic abilities necessary is a must for those interested in making a profession of web design. The fast pace of change and applications required means skills need constant updates.
The following are basic requirements needed in maintaining abilities that enable the beginning stages for a successful web designer to become competitive in this technical field.
1. Design Tools
There are a host of design applications that cater to graphic alteration needs. For the beginner, these include the following: Photoshop: This is a powerful photo editing tool that allows for the optimal presentation of images to be displayed, repaired, and otherwise transformed as needed. Adobe Illustrator: This software enables logo creation, drawing icons and graphics, and resizing images without losing quality. MockPlus: Allows for the manipulation of your layout and has many features that can make a beginner look more like a professional. WebFlow: This provides visual excellence that makes any project stand out. Layout, design, and background manipulation with ease makes this perfect for the beginner.
2. Layout Techniques
Using HTML and CSS HTML and CSS have standalone layout capabilities and should be studied until a beginner becomes an expert. Applications such as Safari enable simple, quick, and pre-formatted techniques for text and layout formatting that saves time and teaches tricks of the trade.
3. Take Advantage of Tutorials and Learning Options
Every design tool application website wants to retain and expand their customer base. Offering quality courses and tutorials that are generally free of charge is a perfect service to provide that increases users and adds positive aspects that improve product relevance in a changing field. Teaching applicable skills to advantage new, repeat customers is an ideal way to provide a stable environment to benefit the application of choice. Viable applications offering good tutorials and courses retain customers if they are serious about the profession.
4. Scalable Vector Graphics (SVG)
Animation and graphics offer interactive nature making websites interesting. Extensible Markup Language (XML) and utilizes Javascript support interactivity and animation. SVG graphics provides greater flexibility and usability for these graphics. A beginner needs to understand the basics and involved in SVG.
5. Programming Languages
Though I'm sure many who enter web design as a profession shrug at the thought of learning programming languages, it is critical to gain a basic understanding of HTML, CSS, XML, and JavaScript. Applications exist to aid in learning each but understanding the basics means delving into the subject to gain a substantive understanding. Many design tools will give you the speed to create a layout with animation and text to bring pages to life. In the meantime, it is important to gain a grasp of the primary languages web design utilizes.