Whipping out a Smartphone and opening an app at almost everything we do these days, we have come a long way indeed. Those seemingly endless hours of waiting in front of a desktop monitor, waiting for a page to load, and the relief at having successfully sent an email are things of the past. Although we are speaking of a time barely two decades back, the ongoing tech revolution makes those memories seem even older.
A lot has changed in the field of web development since then. We have chatbots answering queries in fractions of a minute and search engines turning up billions of web pages in nanoseconds. As we move towards a faster and more tech-enabled life, developers must keep pace with the changing times.
Developers of the modern times are exceptionally lucky to belong to this era of some of the coolest tech innovations. Read on, and you will find 7 of the most promising web development trends that can take the Internet experience to a whole new level. Hold on to your seats folks, for the future is here!
7 web development trends to watch for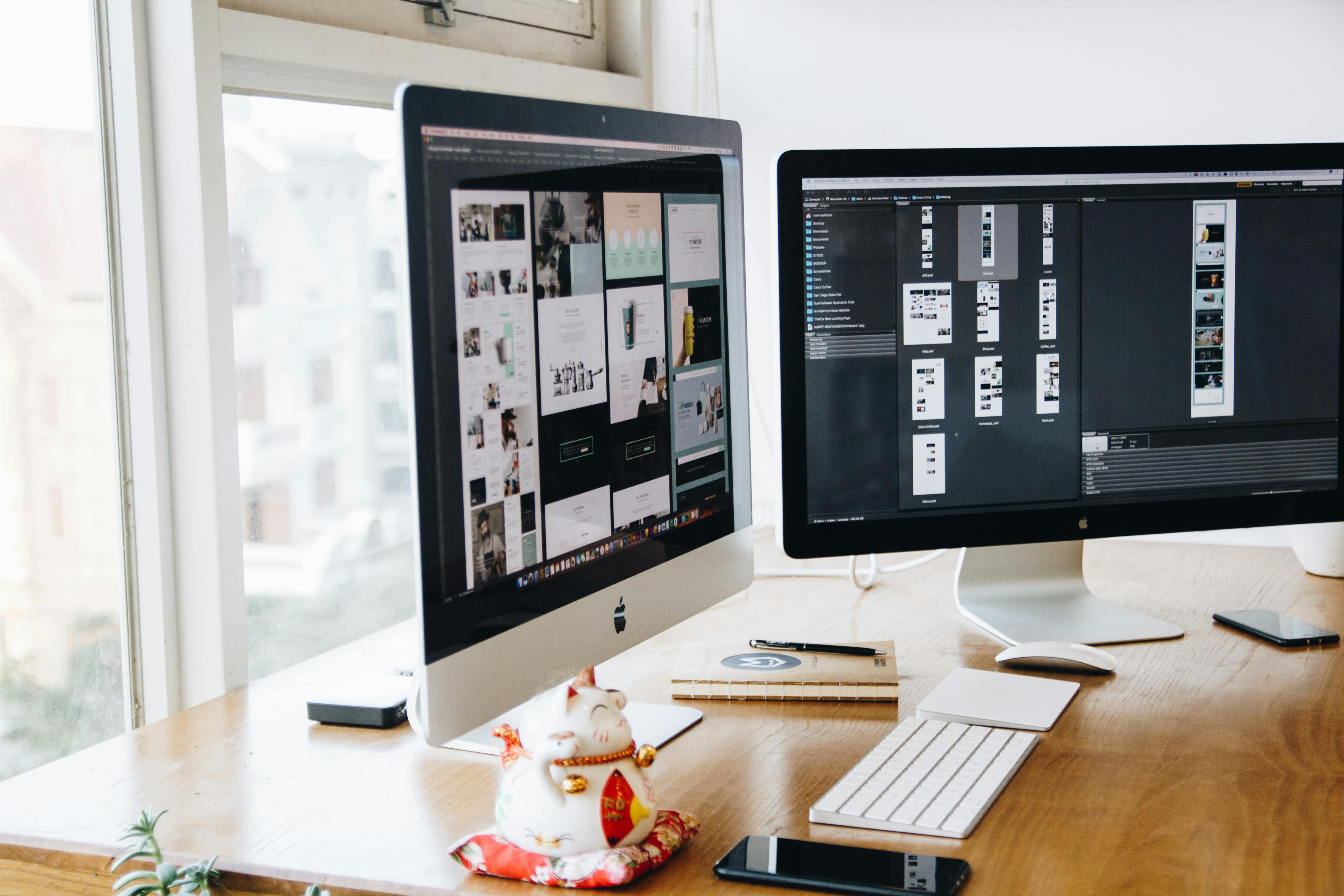 1. AR, VR and mixed reality trends ruling the roost
Things changed drastically in the tech domain with the advent of Google Cardboard. Tech biggies like IBM, Microsoft and the retail giant Amazon soon followed suit. Mixed reality, AR and VR are just at the developing stages right now, but have shown the potential to become a part of the mainstream tech revolution as well. Thesis writers are already going gaga over the latest developments in education. Web developers can play around with the features of AR and VR to create an all-around immersive experience for the users.
Snapchat filters or interactive emojis on pictures that you upload on Facebook or Instagram are all part of VR and AR in play on the web domain. Web developers can cash in on this trend to come up with more interactive features online. While the modern web entertainment industry is already taking strides along that direction, web development is yet to catch up. In 2019, take leap of faith to explore the realm of VR and AR, along with mixed reality for more engaging interactive user experiences.
2. Progressive web apps and the future
Rightly dubbed as the websites of the future, progressive web apps function as a browser, mobile application and website. The functionality modes of a Smartphone application blend seamlessly with these progressive app features so you can present them to the users right away. Industry biggies have already moved on to progressive web apps by hordes. Other brands are likely to follow suit this year.
Since progressive web apps provide a dynamic platform to connect to potential customers, most brands feel that it is time to make the shift. A marked growth from traditional websites to progressive web apps is on the cards for web development. So gear up for the future, and create that brand new marketing plan to suit the emerging patterns of the changing times.
3. Adaptability across devices and changes in design
While 2018 was all about adding more visual elements and images in the web pages, 2019 looks towards adaptability and accompanying design changes. Responsive Design features using micro-interaction can be a great way to explore this. Geometric/abstract shapes that look great on all devices and can easily be given adaptability functions is the way to go.
Smartphone, tablets and computer screens are the three main types of devices that users use to access websites and applications. Your website, as well as the app, should ideally have a responsive and adaptable design that blends perfectly with all types of screens and viewing angles.
Product descriptions or photos should have no signs of distortions through the phasing. When you can successfully come up with a design that's responsive and adaptable enough for both the web and Smartphone screens, you will know you have tackled a reigning trend of 2019 pretty well.
4. Sites that load faster with codes that save up on space
46% of users say that waiting for web pages to load online is what they hate the most about the Internet. Marketers are leveraging this dislike to come up with faster site load speed that makes sure they get those much-coveted clicks. Site load speeds that are lesser than three seconds usually garner the most number of visitors. Modern-day techies are trying their best to ensure faster site load speed for websites and applications.
Simpler and faster code formats that enable faster site load speed is one of the leading trends in web development. Low-code sites load faster, for they do not have data-heavy chunks to slow them down. A fully stacked framework for developing websites, such as Micronaut, can be a great way out of the issue of site load speed. Most web developers are already jumping the bandwagon, so what are you waiting for?
5. Push notifications, chatbots, AI and the likes
This year, the trends shift towards the advent of AI and chatbots for customer support. Leading beauty and fashion brands such as Sephora are quickly picking up pace when it comes to customer support. Sephora chatbots are programmed to answer queries of the customers, and let them know about the ongoing deals.
Conversion rates are reportedly showing better results with market insights from AI-enabled chatbots that store customer behaviour and preference data. Push notifications and the functions work in similar ways. As a web developer of the current times, you can only imagine the level of efficiency that AI-powered chatbots can bring about even in top HR trends. With zero scopes of human error, looks like this trend is here to stay.
6. Trends in micro-animation and motion UI
Micro animation and motion UI go hand-in-hand in web development. Of course, you must be familiar with motion UI features available on almost every app or website worth its salt. Call buttons that change colour on hover or a shower of hearts up the chat screen on a heart emoji input are all possible thanks to micro animation and motion UI features.
With Facebook and Instagram leading the way for bringing about more interaction features, why should you be left behind? Of course, they go on to make the web pages look more fun and livelier, and provide brilliant mini-interaction moments with the user! With user engagement shooting up the roof with motion UI and micro-interaction, this one is all set to be the next significant trend in web development.
7. Single-page websites and apps are showing the way
Single-page websites and apps are the shizz right now. With users accessing the same website from multiple devices, web development must cater to versatility as well. 2019 - 20 is the year of single-page websites and applications. No matter what your business is, you can do with one of these brand new formats to draw more visitors with each passing day.
The benefits of single-page applications do not stop at that. You can retrieve the code for the entire page with a single page load for such websites. Users can access all the areas of your website through this feature as the code adapts itself to the needs accordingly. Simply put, it's a hassle-free online experience that takes your web development game up by a few notches. 2019-20 is all set to see a host of single-page websites and apps. So, get re-modelling accordingly!
In conclusion
Augmented/virtual reality and voice user interface have revolutionized the way we perceive web development. As technology advances in leaps and bounds, we must match strides with the changing times as well. For web developers of the current times, trends of the year can show the way for developing a brand new roadmap for the year that lies ahead.
While the trends will gradually gain momentum over the year, you can stay a step ahead of the competition with fair knowledge about what is to come. Experiment with various forms of design and coding as per the latest trends, and you will find out what works for you. Stick to the ones that are worth your time, depending on your business. Good luck with all your future endeavors.
Author bio:
Patrick Austin, is associated with Myassignmenthelp.com, tech team, recently they together develop paraphrase generator tool which help students to rewrite their assignments and essays. Apart from this, Patrick also likes to write engaging blogs on tech and education trends for his vast number of virtual followers.