Do you have a bucket list? Many people do these days. The one list that will have you looking back to every time you book holiday for some inspiration or a chance to finally tick one of those locations off. Many people have some of the common places on there, and some have some strange and wonderful destinations they would like to see at least once. But when was the last time you mentally or physically updated your bucket list?

The world is vast and wide and with technology advancing all the time, alongside more airlines flying to far out places and cheaper seats finally being available, there really hasn't been a better time to go out and really see some of these places that once could have been doomed to staying on your bucket list indefinitely. I thought I would share with you some other locations that may or may not be on your bucket list. As a way of inspiring you to update it or finally start ticking some of the destinations off.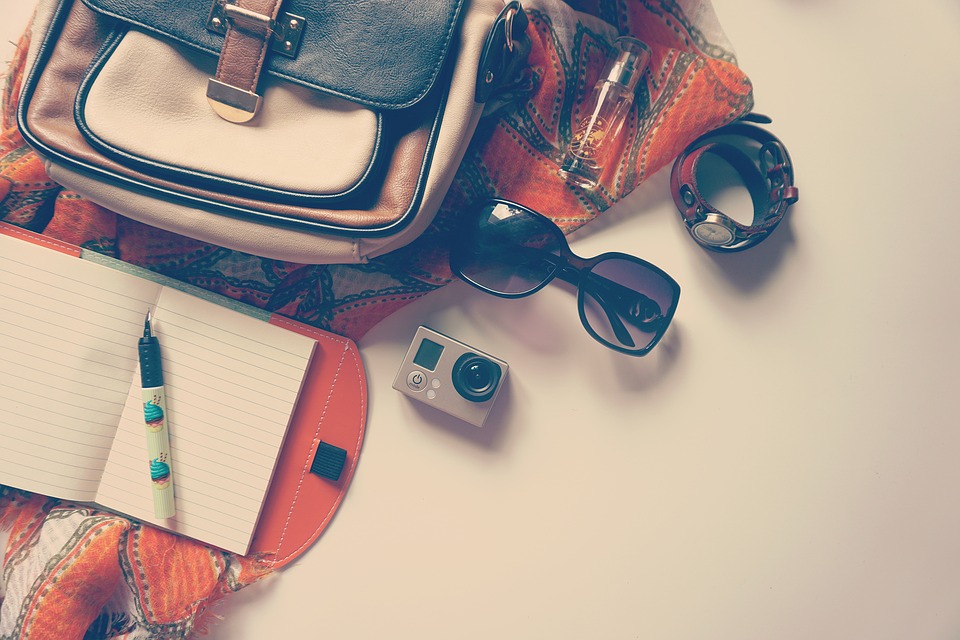 Malaysia
Malaysia is a country based in Southeast Asia. It mostly well known for its beautiful beaches, stunning landscapes, and rainforests. Malaysia is definitely a country that is up and coming and the vibrant capital Kuala Lumpur is somewhere that should be added to your bucket list. However, you could also stay in some very plush surroundings thanks to an array of luxury hotels on offer. With a mixed culture influence of Chinese, Indian and European you are bound to enjoy the diversity that Malaysia can offer.
Indonesia
Another country based in the Southeast part of Asia and also happens to be an up and coming destination in terms of being a bucket list destination is Indonesia. Made up of volcanic islands it is home to a wide variety of ethnic influences and cultures. Again thanks to where it is located, this country is also known for beautiful and untouched beaches of white sands and blue oceans, jungles, volcanoes and the Komodo dragons. On the island of Java you will find the vibrant capital of Indonesia, Jakarta. There is so much to see and do here that you really will be spoilt for choice, and with accommodation to suit all budgets it is a destination that is in reach of everyone.
The USA
No bucket list article would be complete without a nod to the USA. While you have the famous locations that are possibly already on your list such as New York, Los Angeles and Las Vegas, you might also want to think about locations such as Florida, and not just for the fun Orlando can offer. Maybe you want to attend some of the entertainment hotspots, such as Atlantic City, where a Couple Who Met at Borgata Get Engaged at Borgata and enjoy some of the bars and casinos on offer aside from heading to Las Vegas. Other locations in the USA to add to your bucket list would be the state of Texas, with great city locations there is always something to do. Finally states such as Hawaii, Alaska, Vermont and Georgia should also be added.
The Caribbean islands
The Caribbean is definitely a location that will be on the list for many people and it is understandable as to why. These islands, with some of the most well known being Barbados, Jamaica, and St Lucia, are famous for their sprawling sandy beaches, the finest crystal oceans and the fabulous atmosphere they can create. The Caribbean islands are also a favourite with celebrities, and you may find that you are rubbing shoulders with them as you walk along the gorgeous beaches. However, some of the other places in The Caribbean to add to your bucket list would be the Bahamas, Cuba and Aruba.
The hottest destinations in Europe
Europe is such a huge area, that it wouldn't be a surprise to find out if many locations on your bucket list were in this area. However, there are some beautiful places in Europe you may not have added to your bucket list and they are worthy of a mention. In terms of cities, you have some of the most popular destinations that will include Paris in France, Barcelona and Madrid in Spain and perhaps even Lisbon in Portugal. But there are some other stunning cities including Amsterdam, Rome in Italy, Düsseldorf in Germany and Zaragoza in Spain. There are also some stunning places including Lake Como in Italy, a favourite with George Clooney, Marbella in Spain and Nice in France. There is more to Europe than the Eiffel Tower and Buckingham Palace in London.
Australia
I guarantee that Australia will be on your bucket list for sure and the one destination that would be there will be Sydney. While Sydney is definitely a place to visit thanks to the iconic Sydney Harbour and Bondi beach, there are some other fabulous destinations in this massive country that are definitely worthy of being added to your bucket list. You have the amazing Melbourne, which is really known for its city skyline, coffee culture and beautiful beaches in the suburbs. You also have places like Brisbane, Adelaide, The Gold Coast and Cairnes. Let's not forget that you can also swim in the Great Barrier Reef. Many people who travel to Australia tend to see a few places at once to ensure that they really take it in.
New Zealand
Finally, New Zealand is another place that may be on your bucket list and with the North and the South Island offering some amazing locations to see and things to do it is understandable as to why. Wellington and Auckland are the main two cities on each island. While you have the stunning scenery, you can also go and see some of the famous sets for the Lord of the Rings trilogy. Hobbition is definitely a highlight for many. A lot of people tend to cruise New Zealand as the beautiful fjords can give you some of the best scenery you will witness.
Let's hope that this has given you some inspiration for your travel bucket list.