The decision to start an office can be one of the most complex decisions that you will have to make. Here's a complete guide that can help you through the process in office setup:
Budget For An Office

The most important task to ensure the success of an office setup is to start a budget and add up things which will make your office look professional. Unless you have enough supply of money.
Make a simple spreadsheet that details each one of the sections I have listed below that will help you calculate the total cost of starting your office. You can also have your office furniture on rent if you have a tight hand on money and credit is a problem.
Can I Work At Home Or Do Need An Office.?

Starting your office at home can save a lot of money. But there are also some limitations to that before you make this decision. Consider these limitations carefully and the impact it will have on your business and the people living in your home.
Purchase Or Lease Office Space

If working at home is not right for you, your family and business, then you need to consider office space through commercial real estate that can be an unfamiliar task but is important. Determining right amount of office space in the right location can help your business on the long-term basis.
Go For Necessary Furniture Only.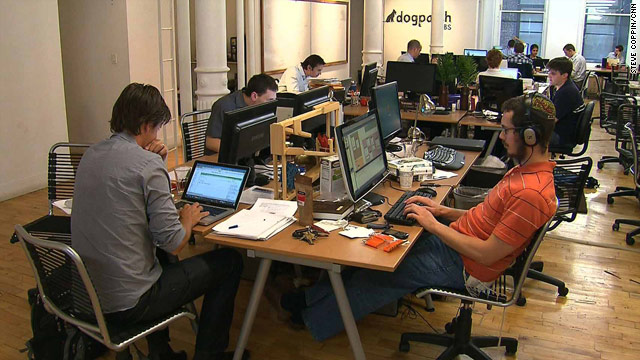 Regardless if you will be working at home or in office space, you will need office furniture. Multi-functional and reused furniture saves money and space, Office furniture can be expensive, so before you check out your local furniture store, start creating your office by examining around your house for items that could be utilized better in the office. Can an unused table be perfect for an office desk, or a chest of drawers that could be better used for office storage? Items like these could provide the base for your office and save you a lot of money in the starting. If you don't have these items you can also ask friends and family to see if they have any of these items to give you or to loan you.
You can also be a smart shopper and buy furniture at discounted prices by researching through the internet and visiting the variety of flea markets and garage and junk sales or look out for companies upgrading their office spaces. However, if you are really interested to buy new furniture, there are plenty of companies that offer affordable office furniture.
Go For The Private Label Or In-House Brand For Office Supplies.

When it comes to office supplies, you may be able to save money by avoiding the larger well-known brands. Local companies provide an in-house brand of a wide range of essential products for a fraction of the price of the more famous brands. These products are also of the same high quality as the other bigger brands, making them the perfect way to save money by setting up your office. Below is a checklist of the office essentials and supplies for your guidance:
Office Furniture and Equipment
Desk, Comfortable chair, File cabinets, Overhead and work lighting, Client seating, Fireproof safe, Desktop and pocket calculators, Worktable(s), Wall whiteboard and markers, Wastebasket, Alarm system, Fire extinguisher, First-aid kit.
Computer Hardware and Accessories
Desktop computer and monitor, Keyboard and mouse, Printer with built-in scanner, Modem PowerPoint projector, Computer locks
Computer Software
Word processing software, Virus protection software, Accounting software, Desktop publishing software, Contact management software, Payment processing software, E-commerce software, Inventory management software.
Communications
Telephone line, Internet connection, Toll-free line, Desk telephone, Fax machine, Answering machine/service, Recorder
General Office Supplies
Business cards, Envelopes, Stationery, Printer cartridges, CD and floppy disks, Printer paper, Cleaning supplies, Fax Paper, Notepads, File folders, Stapler, Scissors
Following these tips and guideline will make your dream office a reality while maintaining your budget and proper management. P.s If you find this article helpful please like, and share.