Purchasing a vacant land is a complex and vital decision just as any other process of buying real estate property. For all the starters, there is more than one reason to buy a plot of land. When you buy a house, you do so probably so that you could stay in it but when you buy a vacant piece of land, you have the freedom to build your own house or utilize the property as a long term investment or even start off a business of your own. Buying property in the form of land also subjects you to a host of issues which you usually don't face when you purchase a house.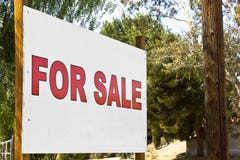 There are numerous restrictions which could apply anytime on a vacant lot and there may arise situations when you might not be able to build a house at all on it. If you're someone who is looking forward to buying a vacant lot in Canada, Ontario, here are some tips that you may take into account.
1: Find out the right property which fits your needs
Use a licensed Ontario realtor who has enough knowledge on the type of property or land which you're looking for. The area in which the property is located is something that is of utmost importance. A realtor who specializes in residential real estate won't have the required expertise which you may need him to have for buying commercial industrial property. An experienced Ontario real estate lawyer can easily offer you with referrals for all the qualified realtors.
2: Negotiate on the agreement of sale and purchase which safeguards you
Always remember that a properly crafted Agreement of Purchase and Sale is usually the heart of all real estate transactions. Therefore, it is important to employ a lawyer who is licensed to practice law in Ontario with both residential and commercial real estate experience to help with the preparation of the agreement. The agreement should contain standard covenants, warranties and representations on the part of the vendor which is in your best interest.
3: Watch out for secured financing options
Make sure you work with a mortgage broker who can secure the best possible financing option for you. Take into account the interest rate, term, commitment and other fees that play a role in your financing decision. Your lawyer in Ontario might even introduce you to different financial institutions. Your lender will use his lawyer to process the loan.
4: Devise a budget for land transfer tax and other closing expenses
The City of Toronto and the Province of Ontario both charge a tax on land transfer but the rates are different for residential and commercial properties. These are probably the most noteworthy closing costs. The higher is the purchase price, the more will be the payment on account of land transfer tax.
So, if you're someone who is looking for buying a vacant land in Ontario, you should follow the above mentioned tips and advices to alleviate the stress.