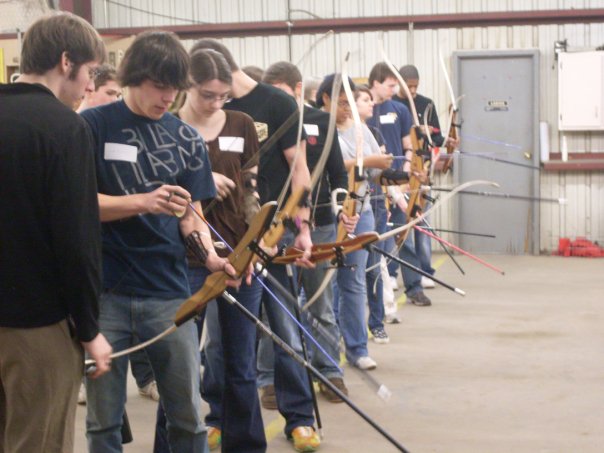 Let me assume you are an absolute beginner in archery and never been to a class. Let me also assume you nurture the dream of winning an archery contest one day.
Well, too many assumptions here! But hey, I appreciate your thoughts and suggest you to join an archery school so you could learn from a trainer.
Now, on the very first day of your class, with excitement kicking in and adrenaline flowing like never before, you may completely overlook the fact that the training delivered to you is far from being perfect.
But that doesn't have to happen, right? You are paying money and deserve the best training. There's no reason for you to not receive it. So I advise you to ask the training provider (Be it an individual or an academy) to outline the course details before you join.
What to do next?
You need to look for a few things in the course?
The first is, to how many categories the training provider has broken the entire course module down. The recommended categories are following:
• Classes for beginners
• Advanced archery classes
• lOpen archery sessions
• Equipment handling
The training provider may not use these terms, he may use other terms that are slightly different. But that won't be a deal because you know what these terms mean.
What you need to look for next is what kind of training the classes are providing.
Classes for beginners
A beginner's archery class begins with an orientation lesson, then goes to the basics, which include a general introduction to archery and safety shooting. After demystifying archery, the provider will advise you to work on your muscle movements and balance.
Check whether the instructor holds an NAA certificate and whether his methods of training are compatible with those applied by the US Olympic Archery coaches.
Advanced archery classes
You are eligible to join one after you acquire a certain level of proficiency. If you don't know how to put your arm and knuckles in 45° to the bow or can't spot the difference between the cam types, then you are not ready for advanced lessons.
The lessons include eye dominance for left and right hand, ensuring the nock travel is leveled and straight, setting up the arrow rest quickly, keeping your upper body straight when shooting in a slanting manner from an upland area, understanding wheel timing and alignment, memorizing a shot and many others.
The lessons will prepare you for an archery tournament. After receiving training, if you still don't feel confident enough, that'd mean the class wasn't worth your money.
Open archery sessions
Open sessions see a huge number of archers attending them. That's because practicing in front of the coaches allows them to identify their mistakes and sharpen their skills.
Archery schools conduct open sessions outside. It helps archers learn the role of weather. A bright sunny day is ideal for long-distance shots whereas a gloomy and cloudy one is not. The appropriate clothing for open practice sessions includes archery attire that covers the arms and the chest so the bowstring doesn't hit any of them back. Flat closed toe shoes without heels are recommended.
Handling equipment
This perhaps is the most important part. The basic archery equipment include:
• Bow
• Bowstring
• Arrow rest
• Nock
• Cams
• Fletching
• Mounting bracket
• Quiver
The coach should introduce each of these equipment to you, and describe how they function. You need to be familiar with all the bow types, cam types and arrow rest types. Once you know the functionality of the equipment, it'd be easy for you to handle them.
Archery schools sometimes include group archery and portable archery sessions in their programs. If your school arranges these sessions, then I recommend you to participate in them. This could can help you hone your skills.
Group classes
A group archery class is suitable for those, who've never used a bow before; in other words, who are complete beginners. A group session can be small or large. Small group private sessions normally consist of 4-7 students and come with flexible scheduling.
Portable archery classes are held in athletic grounds, clubs and recreation facilities. School goers and employees can attend those sessions alongside regular members. The problems of arranging those classes are transporting the targets and the equipment and setting up the archery range.
Find a program
In this article, I've told you what to look for in an archery class. You've got all the information, now search for a reasonably priced program that offers classes that meet all the criteria.
Katie Smith, a freelance writer, an expert in writing high-quality content related to unique sports lessons for popular online publications. Archery interests her most. She receives professional training @ Archery on Fire - Archery The Woodlands Texas (Tx), Conroe, Houston Area - Practice, Tournaments from archeryrangetexas.com.