The professional studies are way different from your school and college studies. In school and colleges you go to develop the knowledge of the subjects mainly by studying books recommended by the institutions and by doing assignments. In your academic career, you learn how to write the subject matter in flawless language, and how to develop and demonstrate your theoretical knowledge of the subjects you read over there. However, in case of assignments or dissertations, you get a brief idea of applying your theoretical knowledge to solve some practical problem and to organise your writing to represent the assignments or dissertations professionally before the examiners.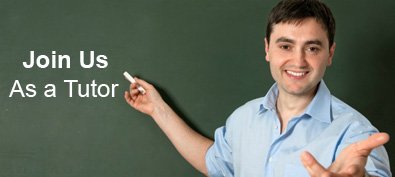 Professional studies are grossly different from the courses you carry out in your academic life. When you get yourself admitted in the institutes like MBA, ACCA CIMA, ICAI etc., apart from further knowledge gathering about a specific professional field like accounts, engineering etc., one of your prime purpose is to develop the application skill of your knowledge, earned throughout your academic journey, to solve the practical professional problems thereby learning how to make and take professional decisions. Developing professional aptitude and sharpening various skills specific for different professional field like Accountancy, Financial Management, Marketing Management, Engineering, and Agriculture etc., are what is targeted by the professional institutes.
Thus professional institutes are usually the last step of your yearlong learning effort wherefrom you straightway go to the companies to start your professional career. Owing to the different and unique characteristics of the professional studies you need to have different kind of tutors while conducting your professional courses. The main criteria is to learn how to apply the knowledge to make the decisions in the professional field and how to develop the professional aptitude to be a successful Engineer, Manger in Marketing or Finance or a Human Resource Manager etc. The first and foremost aspect is that you have to find your tutor from the field in which you are going to build your career and in which you are developing your professional capability. It could be Accountancy, Financial management, Marketing Management, Human Resource Management or any kind of technology like information technology, Automobile Technology etc. Apart from the required academic qualifications and good academic career, the tutor must have the professional expertise and experience in that particular professional field. Moreover, the tutor should have a proven track record as one who occupied decision making positions in that particular field, preferably in more than one reputed companies.
All the successful students and brilliant academic grade earners are not brilliant and effective tutors. This may also be true for the one, whom you are looking for tutoring your professional course. The tutor, apart from the brilliant academic and professional career, must have the capability of delivering the knowledge. He/she should have the capacity of explaining you how you can apply your subject knowledge to solve a practical problem in the professional field and what are the important aspects, which you have to consider while making professional decisions on the basis of your intellect and knowledge. The tutor should have the expertise of explaining the whole decision making process with the help of various case studies related to your professional study.
The tutors for professional studies are somewhat in short supply and it is tough to find a suitable one. In most of the cases the tutors are in high demand as they require having the combinations of brilliant subject knowledge, delivery capacity as well as yearlong professional experience in making and taking professional decisions as a responsible manager. Except online tutoring it is really difficult to find such tutors for one to one study. The online tutoring companies are good place to find such tutors. This is because, these companies enlist their tutors from various countries and, you can have one-to-one tutoring from any one of those tutors, using the online tutoring platform. But in case of using online tutoring platform you could have the tutoring help in case of a specific problem only where you are facing trouble.
The best way to search for your tutor is to look after the professional institutes, including one of yours where, the same professional courses are being carried on. You can contact the professors of those institutes to provide you additional support in tackling the subjects of your professional studies. Usually you may find some really good tutors who used to provide such support after their scheduled class time or during the holidays. They are the best possible source you could have, when you are searching for your tutors.
In case you know some good working professionals in your field, who has the time and capacity of teaching your subject, you can approach them for providing you the tutoring support on your subjects. In this case you can get a unique advantage. You can learn from them about how to make decisions, from their own current working experience.
Another way is to join as a trainee to any of the reputed companies where you will work under the supervision of the experienced managers in the field in which you are pursuing your professional course and want to build your career. But this is a rare opportunity that you can get because of the time constraint and because such positions in the reputed companies are very limited.