A new year brings the widest range of new, fresh ideas – and 2020 is definitely looking promising when it comes to fashion and, more than ever, bling. From oversize statement pieces to lucite and tortoise shells, there's no time to get bored this year. Next, we're taking a look at the hottest jewelry trends on the horizon for 2020.
Lucite Galore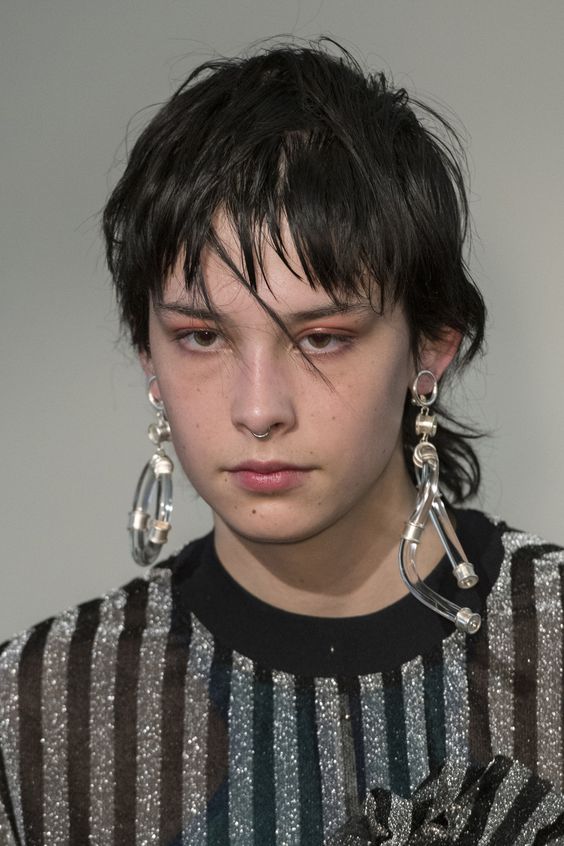 Twisty chokers, geometric earrings and bangles are all welcoming this hot new trend: lucite! Plastic galore seems to be the 2020 mantra when it comes to accessorizing – and while it might seem like a departure from the previous years' inclination towards organic materials, the lucite trend is here to make waves. Dolling up definitely doesn't require shimmer and glossy golden or silver bling in 2020; all you need for a polished, photo-op ready look is a pair of dramatic, transparent earrings in futuristic lucite.
Beach-Inspired
Talking about nature-inspired or, better yet, nature-created, this next trend is still going strong this year. Adorn yourself in anything and everything from the beach, starting with large, head-turning seashells. Large and uniquely shaped pearls have been experiencing a major moment in fashion in the past years – but now's the time to take the trend to the next level. A bigger, bolder level, that is. Embrace mother of pearl jewelry, prominent seashells, and oversize scallops for a look that merges nature's finest with urban chicness.
Extravagant Chains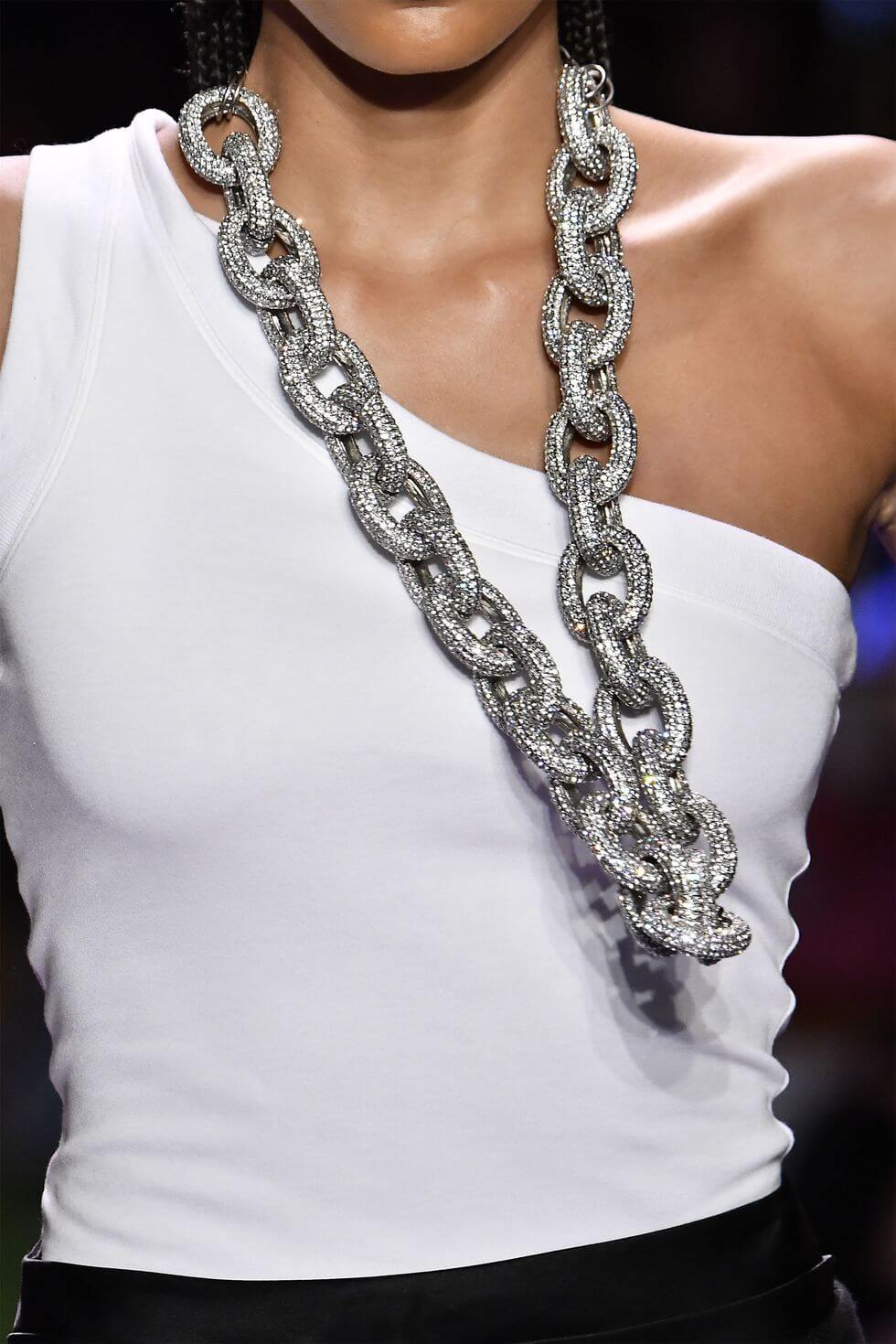 Dainty bling seems to be a trend of the past according to the latest runways. Big, bold chains are everywhere, from necklaces to bracelets and even earrings. Think of multi-layered pieces and impressive sizes, all in glossy golden or silver hues. Chains as accents on belts, brooches, hair accessories, and handbags are also currently buzzing everywhere, from the high-street to the red carpet. Eclectic charms are also IN, so elevate your bling game with anything from natural round and baroque pearls to golden coins and colorful gemstones.
Tortoise Everything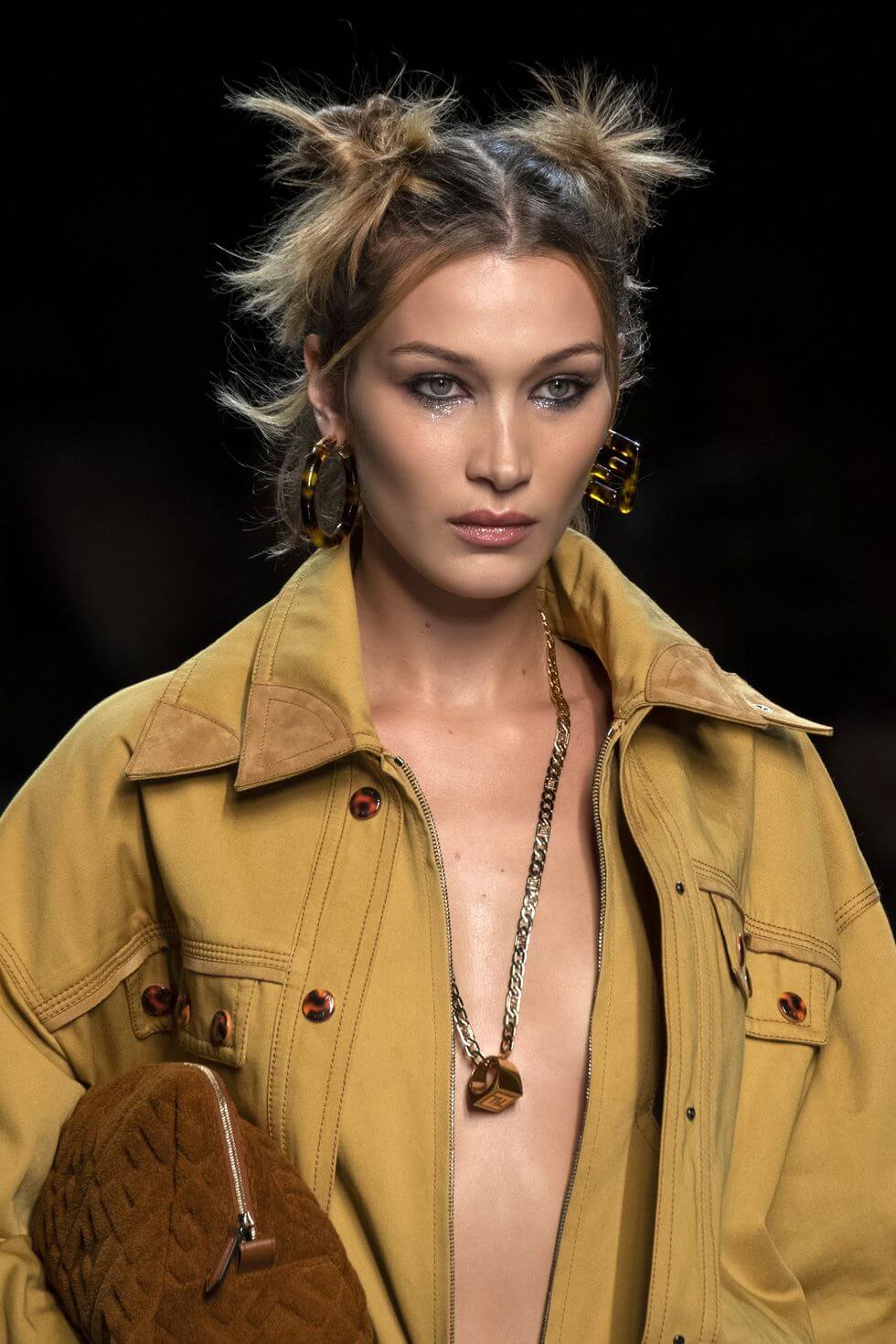 \
Tortoiseshell glasses and shades have been IN for a few seasons now – but the trend is surely expanding this year. Think everything from extra-large tortoise shell earrings (hoops, dangle, and dramatic drops) to necklaces and accents (handles, belts, and the likes). Closely following animal prints, tortoise shells are becoming a new classic, on their way to being established, worn, and valued as a neutral.
Classic Blue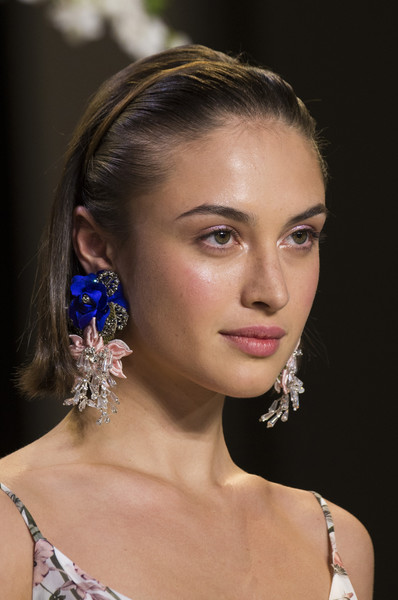 Colorful bling is coming back, in true 90s revival fashion. And when we say color, we mean everything that includes bold hues and even a dash of phosphorescence. PANTONE decided that the color of the year is no other than the tranquil classic blue and designers took notice right away. This year, go azure all the way with bling that features the color of the year, whether you're opting for choker necklaces or artisanal earrings.
Single Earrings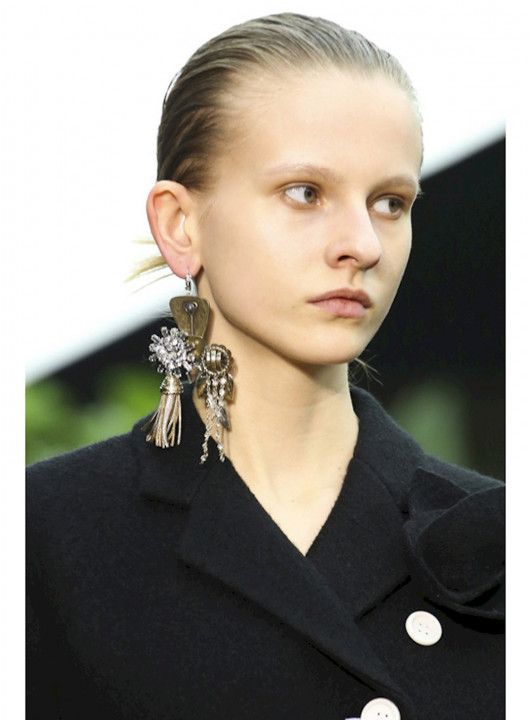 Your collection of ear bling mostly features pieces that lost their pair? No problem! The trends are on your side this year, as we are currently seeing the one-earring craze everywhere. Embrace the odd number and go all out with one-sided bling while forgoing its pair and opt for a bold, statement earring on one side and a dainty, sparkly pick on the other for an eclectic look that screams confidence and pizzazz.
Shoe Bling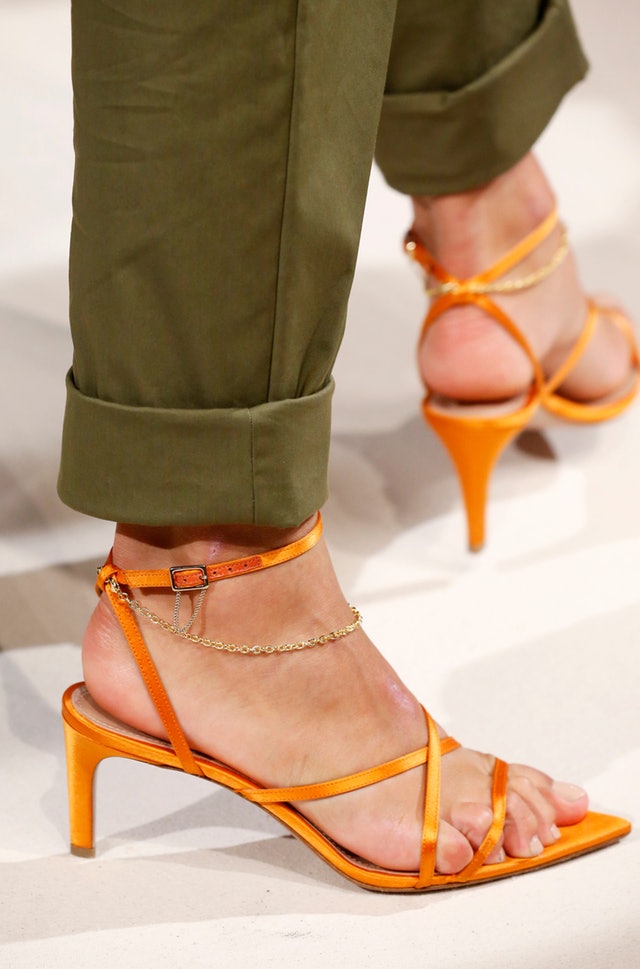 Adorning yourself from head-to-toe is definitely possible this year – because one of the top crazes brings unconventional shoe bling into the limelight. Anything goes when it comes to this new trend, but if you're willing to keep it classy, simply bedazzle your pair of kitten heels with a dainty metallic chain. Metal links and crystal strands are all making an appearance on the runways, decorating heels and flats of all kinds, from Mary-Janes to classic peep-toes and strappy block heels. If designer footwear is not an option, the good news, you can easily DIY your very own pair in no-time.