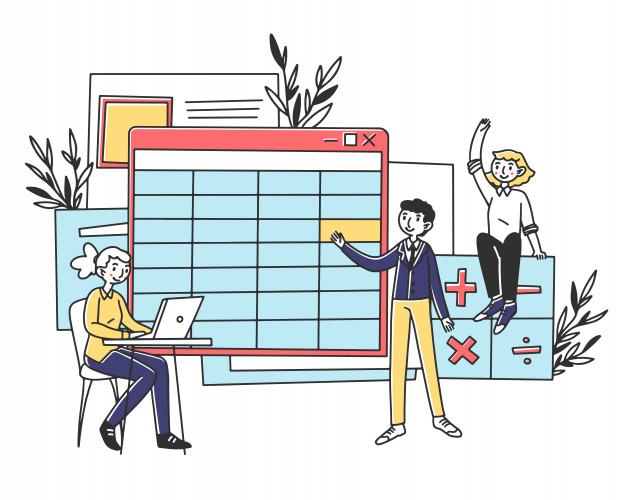 Finding that one perfect online payment platform that can make transactions easy is like hiring an assistant fulltime without having to pay anything in return. For freelancers and small business owners hiring an assistant is not that of a suitable option. You will be spending quite a lot to get the services of an accountant or an assistant for bookkeeping, where else you can do it yourself with the help of a freelance invoice generator that does all the hard work for you.
What would be easy? Hiring an accountant, or using an app that makes the transactions quick, flawless, and where you are the in-charge!
Here is the list of widely used billing software popular among entrepreneurs, freelancers, and small business owners with the option to send and receive money internationally.
1. Limepay
Limepay is one such billing software that is flexible for payable operations. It accepts cryptocurrencies, helps freelancers, small business owners to big ones, irrespective of their sizes to facilitate, and carry out business transactions efficiently. The last thing that a business owner wants is the hassle to look at invoices and track records.
A software that immaculately lays out the records of transactions, generates invoices, helps to customize payments, and makes it easy to understand is what one needs. Limepay perfectly fits in this category.
The highlight of this billing software is that it offers to split the transaction fee. So you can now actually choose to split the payment fee amongst your clients.
2. PayPal
Who doesn't know about PayPal? If you don't, then now is the time to do some digging and understand how PayPal works and offers secure payment gateways making wire transfers less problematic. You can manage invoices and receipts, use invoice templates as per your business requirement, and facilitate financial management solutions like recurring payments, accounting, and bookkeeping, all in one place.
The best part of using PayPal is that because it has been around for quite a lot of time, everybody is familiar with it, allowing international transactions at a favorable price. The fee varies internationally, but rates are going to be cheaper than what your bank could do.
3. TransferWise
Another well-known international platform that helps securely send money is TransferWise. You can track payments, generate invoices, and also offers a far less interest rate than any known platform in the market. At 0.7% fee, it is a steal! Also, they propose a lock of 29 hours to seal the currency rate. With this option, you can think ahead of time and determine the charges to make wise decisions for sending money and paying your clients or customers.
But, there is one little drawback. TransferWise can take up to 3 days to process. For someone who is in a hurry to receive the money or make the payment, it can be a little less lucrative option. Other than that, the software is brilliant and most trusted in the market.
4. WorldRemit
Offering low-cost money transfers internationally to friends and family or small business transactions, it is WorldRemit offers 90 currencies covering 150 countries in the world. It is a platform that is well suited for those who want to send money in a couple of minutes. They are super-fast when it comes to sending money overseas. The highlight of this billing software is that it has no minimum limit to send money, which leaves the user at choice to make the transaction as per their requirement.
The highlight of this billing software is that it has no minimum limit to send money, which leaves the user a choice to make the transaction as per their requirement.
It may not be as fancy as the other online payment platforms, but it helps with all basic needs of money transactions, which include bank transfers, cash pickup, cancellations, and refund. You don't have to worry about using this software at all. For a freelancer, it is a great application to send money as low as possible at a favorable fee charged for every transaction.
5. Hiveage
It is modern, advanced, and for those who need the multiple currency feature.It helps with unlimited bills, estimates, and invoices with packages that offer exciting features. Also, with Hiveage, you can hire a team of experts that can manage your account and keep track of invoices, making it easy for you to facilitate business transactions. You can better understand the invoices and keep track of the amounts that are standing to help you expedite the process. From bookkeeping to filing for tax returns, hiveage makes the job pretty easy.
6. OFX
OFX is a strong competitor of transferwise, but it is for those business owners who are willing to send money internationally with a minimum limit of 1000 dollars. The feature that makes it the best invoicing software is the exchange rates. It offers shocking exchange rates, which makes the businessmen drool over money and save those extra bucks which a bank transfer can never do.
The higher the amount, the less will be the exchange rate levied. So if you are a businessman looking to transact higher value, OFX is the one for you.
7. Square's Cash
Free for consumers and easy to use mobile applications, square cash is one such invoicing software that will make a small business owner happy. The app charges no fee for its users when it comes to personal payments, but for business payments, it can charge up to 1.5% in case of receiving a transaction.
For freelancers and small business owners, Square Cash App offers clear solutions where you can send up to $250 and receive up to $1000 per week.
If you want to send or receive more, you may need to provide more personal details and even may get asked to link your Facebook account as well. These are some of the obligations for taking security measures, and one may have to adhere to them for a higher amount of transactions.
To wrap it up!
Working remotely or from home as a freelancer doesn't make you less of a professional, and you must know how to portray an image where the reigns of your business are in your hands, and the other person knows your capability well. Making timely payments is one such way to show the caliber and business ethics that you follow.
Set up an online platform offering freelance invoice generator and services to get rolling with payments. Wise decisions, if taken on time, can bear sweeter fruit. Without a secure billing and invoice software, the business cannot flourish in the right direction. A smart decision now can save you from the chaos later!
Freelancers and small business owners do not have to worry hiring for an accountant to manage invoices, filing for tax returns, or be afraid of whether they will receive the money or not on time.
There is no shortage when it comes to choosing the best invoicing software for freelancers in the market, choose which suits your requirement the most, and streamline your business, giving it a professional outlook.