Converting PDF into other formats is now a growing demand in the corporate domain. Although PDF is probably the best format in which to share and store text, tables, and visual information, users sometimes need to manipulate the data on native applications, which means converting the document into a Word, Excel, or PowerPoint file. In other cases, you may want the output as an image file. Whatever your purpose, there are a couple of ways to do this. But, first, let's have a glimpse of what's to come. Here are 5 solutions to convert PDF for free.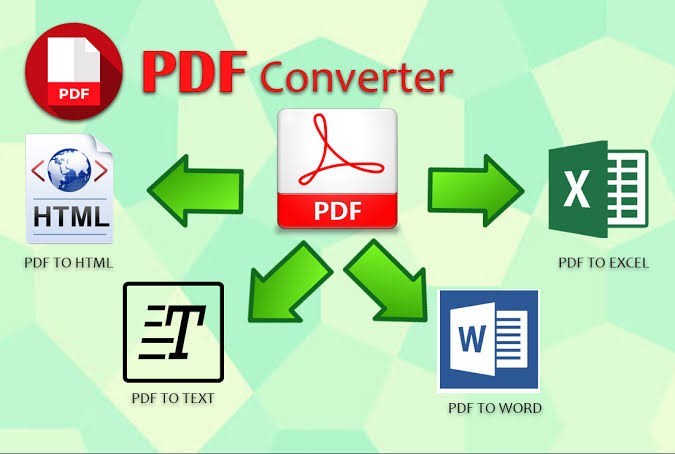 Our Recommendations
Wondershare PDFelement (free trial)
Soda PDF Anywhere
Free Online OCR
Icecream PDF Converter
LightPDF
Before we look at these five PDF conversion solutions in greater detail, let's look at why a PDF converter is required in the first place, the types of conversion tools available, and what to look for when selecting a PDF conversion tool or service.
Why Use a PDF Converter?
Converting a PDF into another format has very specific purposes. We saw one of these already, and that's the ability to natively edit content using other software applications like word processors and spreadsheets.
The second reason is that certain elements are not amenable to editing directly inside PDF. For example, if your data table has inaccurate or outdated information, you'll want to correct or update that. As such, editing the PDF directly can certainly be done, but it's much easier to work with formulas and formats in the native application. For example, MS Excel is the best tool to edit a table and modify its contents, which makes PDF to Excel an important feature offering.
Finally, you may need to share PDF documents with someone who doesn't have a PDF editor but needs to edit the document anyway. The easiest way is to convert the PDF into a more edit-friendly version so they can work on it with whatever tools they have.
Types of Conversion Software/Tools
In terms of conversion types, there are basically two categories you can look at: online and offline. Within that, there's also single and batch conversion. Many tools today offer both options, but with a lot of them, it's either not fast enough or not accurate enough in terms of layout consistency and other factors. Here are the two conversion methods you can choose from:
Online Conversion
This essentially involves uploading your documents to the cloud or a company's in-house servers. The documents are converted at the back end and the output files are made available to you either as a download or an email attachment. Most online services claim to be highly secure and have a robust privacy policy to support that. However, since the data is being sent over the Internet during the upload and download processes, it does add an element of risk. In addition, if you're dealing with sensitive or confidential information, you might not want to upload it via an Internet connection that may or may not be secure.
Offline Conversion
This method involves installing a downloadable application so that all conversions can be done locally without the need to expose your files to potential security threats. It's usually faster because it leverages your computer's resources, and you have immediate access to the converted files without having to wait for them to download or be sent to your email address. As experts in the PDF space, we recommend standalone software over online conversion sites because of these and other significant advantages.
What To Look For in a PDF Conversion Software or Service
There are several things you need to keep in mind before settling on an online file conversion service or an offline PDF converter software application. We've listed them in order of priority:
Platform Compatibility
Obviously, you want your work to be editable on different platforms using the same tool. Therefore, the first step is to know which platforms the particular software will work on. This isn't a problem with browser-based online conversion tools but it's definitely a point of consideration for downloadable software.
Output File Format Options
Since the goal is to be able to edit the data in a more suitable application, you need to see whether your conversion software or service is capable of giving you multiple output options like MS Office formats, different types of image files, and so on. If you're a writer or publisher, you might want to look for options like ePUB or even HTML, for instance. Depending on what you're using the output file for, choose a conversion tool that covers your needs.
Quality of Conversion
Not all PDF converters are created alike. The conversion part is not as easy as it looks because the data has to essentially remain unchanged. Therefore, it is essential to look at the rendering engine and how accurately it can write the same content in a different format without negatively impacting the layout and other aspects of the underlying data. If the quality of the conversion is poor, your experience with the output file will be equally poor. Make sure you find a tool that can faithfully render the original PDF content in the required output file.
Conversion Speed and Batch Processes
Time is money, so the faster your PDF converter can give you the output, the better. In addition, if you can convert multiple files at a time, it's another huge time-saving feature. An additional consideration is how easy it is to use the tool. Can you just drag and drop as many files as you like or choose multiple files using the Open option?
Add-on Features
A pureplay PDF converter isn't as useful unless it can also double up as a review tool, an editor, a security feature, and a versatile utility that handles forms, scanned documents, annotations, full editing, and so on. Look for any extra capabilities that will make the tool even more appealing to you.
With that, let's dive into reviewing the 5 free PDF conversion tools we listed in the top section.
#1 - PDFelement from Wondershare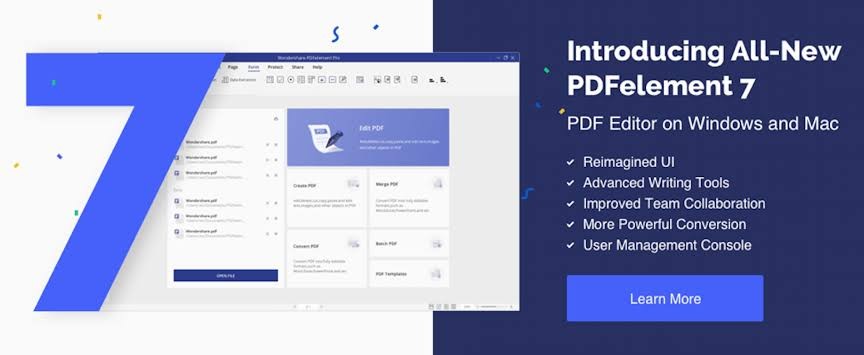 File Formats
This fast-rising star of the PDF world offers a free trial that includes the file conversion feature. Conveniently placed on the home page, the conversion options range from MS office file formats to various image formats, as well as RTF, HTML, and practically any popular option you're looking for.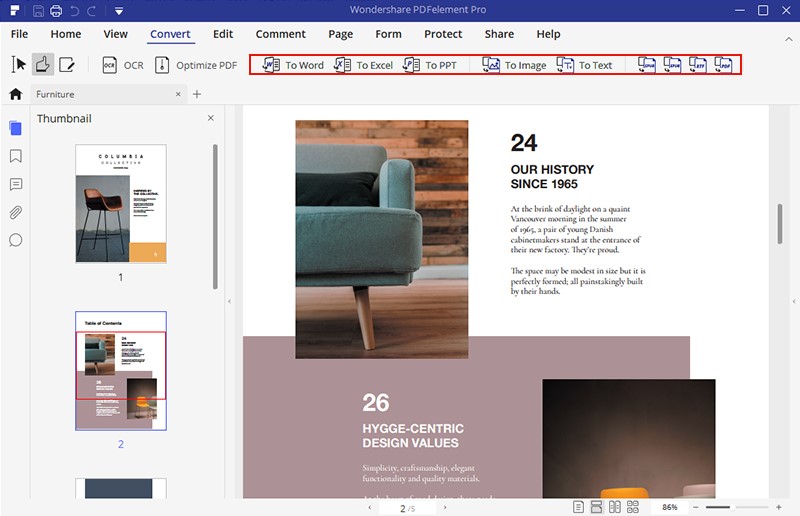 Conversion Options
You can also use PDFelement to convert-and-merge two PDFs into one output file in the desired format, into the standard PDF/A format for archiving purposes, and even converting files in batches. In fact, if you have a scanned document, you can use the advanced and highly accurate OCR function to convert your scanned PDF into a fully editable PDF document where you can manipulate and edit various elements.
Additional Conversion Tools
Straightforward conversion is easy with PDFelement, but it can also do a lot of other things within the gamut of PDF conversion.
For example, PDFelement can convert all your documents to be compliant with the PDF/A global standard for archiving files. That means a more integrated archive solution that adheres to worldwide standards and a clearer path to ISO certification for your organization. Better coherence also means better communication between organizations or even different locations within the same company.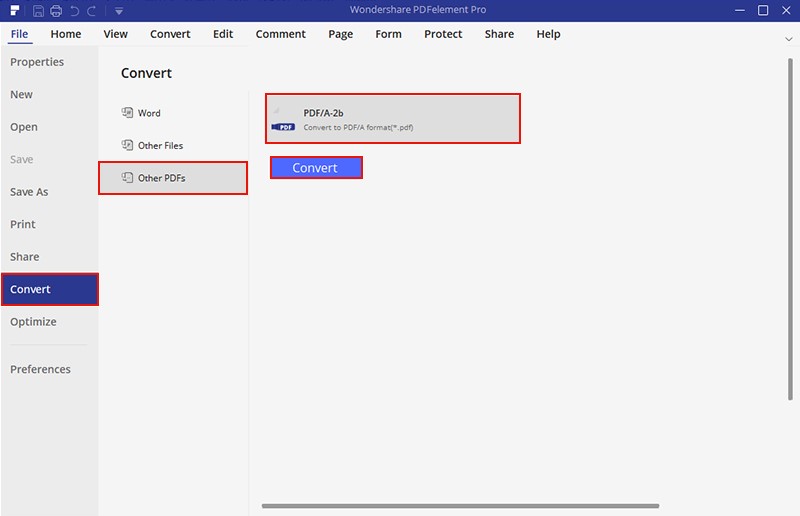 It can also convert files in batches of multiple files, while offering diverse output formats like EPUB, PPT and even image files. These capabilities target niche users like designers, architects, corporate executives, accounting professionals, etc. Doing conversions in batches rather than one by one saves time, effort, and money, and the wide range of conversion formats makes the software appealing to a much broader user base.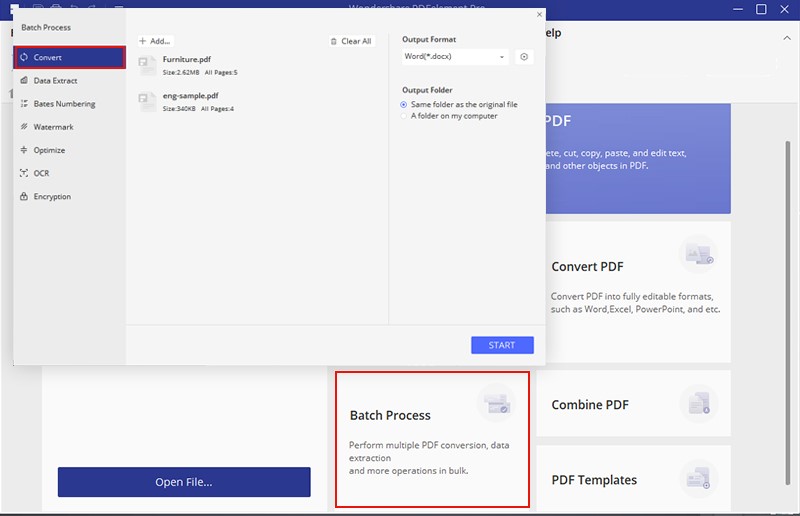 Last, but not least, PDFelement has its powerful OCR feature we just talked about. If you have any scanned documents that are not editable or are basically image files, the OCR plugin will go in and extract all the text and image data and give it to you as a fully editable PDF file that you can then review, annotate, secure, sign, and so on. It's a great way to digitize all your analog information and make it indexable as well as editable.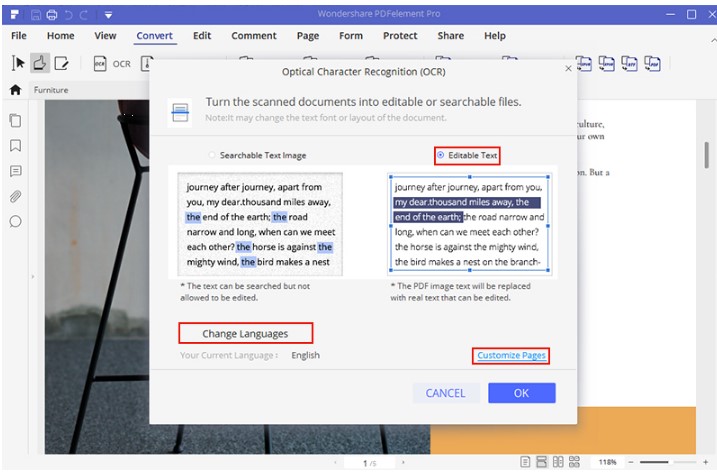 PDF Editing and Other Tools
Of note is the fact that PDFelement also offers a robust suite of tools for creating PDFs from a blank file or a source file with a different format, editing PDFs documents element by element, securing your documents with encryption and passwords, reviewing and making notes on a document, and creating fully editable forms from scanned image-based file formats. It's these features that have made PDFelement a "Top Rated Document Management Software" with the help of very favorable public reviewers on TrustRadius.
Even if you upgrade to the premium version in order to leverage batch processing, OCR, and other Pro features, it is well worth the money because you get a full-on arsenal for all your document management needs.
#2 - Soda PDF Anywhere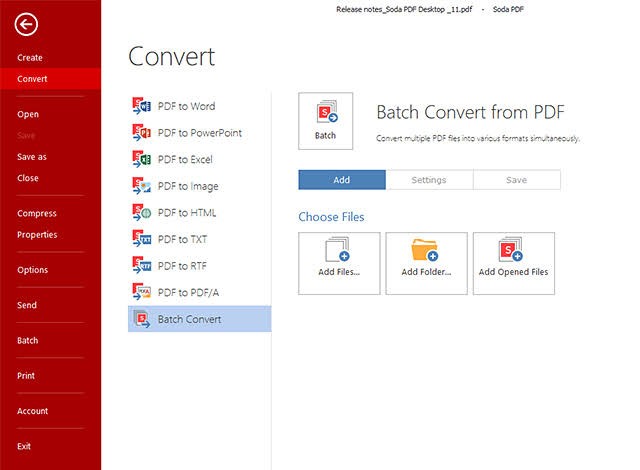 Another great free PDF conversion tool is Soda PDF's Anywhere option. It's basically an online PDF converter with a lot of added functionality. For the conversion feature, all you need to do is drag and drop your file into the relevant Soda PDF Anywhere web page to upload it. Once the conversion is done, you can either download it directly to your PC or Mac or get it sent to your email ID. The only issue with Soda PDF Anywhere is that there's no desktop version for Mac users. Besides, you can only leverage the full power of their online PDF services if you have registered an account for the desktop version. Nevertheless, if you have a limited number of PDFs you want to convert and the file sizes aren't that big, this is a great service in terms of speed, flexibility, and convenience.
#3 - Free Online OCR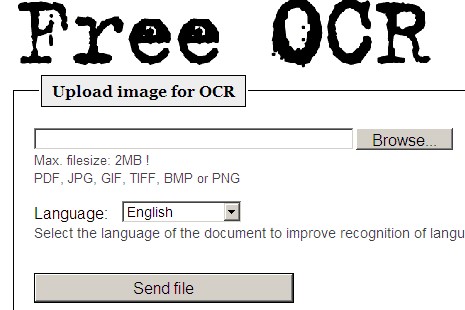 This might look like a barebones service but it's actually a very useful online tool for PDF conversion. The main reason is that it works for about 46 different languages even though the output formats are limited to Word, Excel, and text. As such, if that's all you need then this service comes highly recommended. Of course, the downside is that this is the only thing this service does. If you want editing, annotation, form-filling, and other features that are considered standard for any PDF editor, then this might not be what you're looking for. In terms of reliability and accuracy, it would get a score of about 7 out of 10, mostly because it's better for simple layouts like just text and tables or just text and images. In fact, it's a great tool for extracting just the text bits of a PDF containing mixed content types.
#4 - Icecream PDF Converter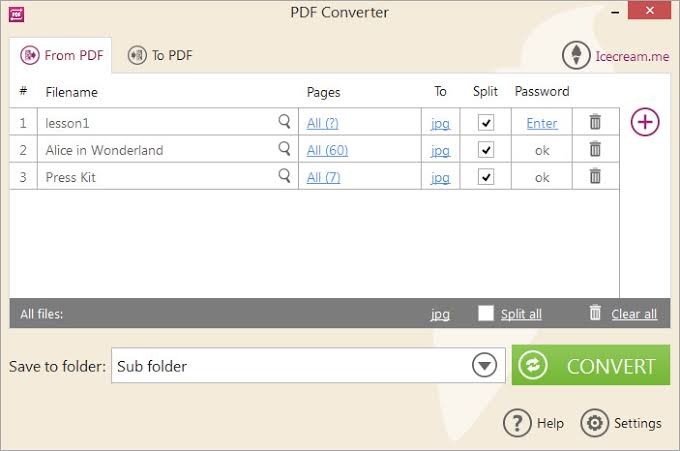 This is a lightweight utility gives you free PDF conversion for smaller files. It allows you to select the pages for conversion and also gives you the option of splitting the files into smaller ones. In addition, you can apply Open passwords so there are no hiccups during the conversion process. It also lets you convert other formats into editable PDFs, but you'll need to upgrade to the full version of Icecream to take advantage of tools like editing and annotations.
#5 - LightPDF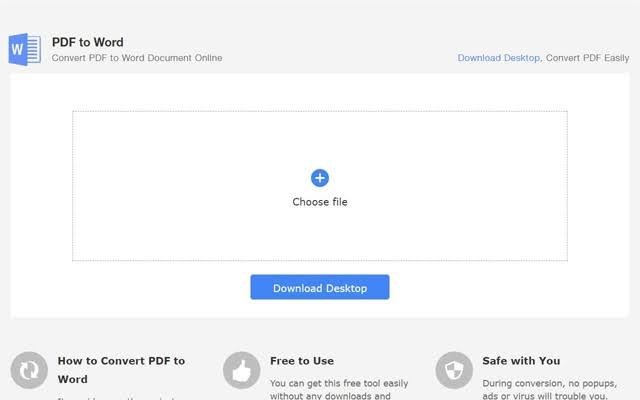 LightPDF offers the dual advantage of either converting your files online or downloading a desktop application, which is a highly flexible feature. It offers a wide range of output formats, but you will need to go to the specific web page for that output option. That makes it a little difficult to navigate to the page you want, but some users find it more appealing that each conversion format has a dedicated page for it.
On the whole, PDFelement is clearly the leader in the PDF conversion space as well as the overall PDF editor arena. It gives you speed, quality, flexibility, and amazing user experience. Whether you use it as a free PDF converter or as a premium document management tool, PDFelement will keep you good company on iOS, Android, Windows, Mac, and even Linux.