Today, there are nations that are wholly dependent on tourism for their economy. So, here's a look at the top 10 countries in the world that have emerged as famous tourist places.
Singapore
Though Singapore may not completely be dependent on tourism, as they are quite strong in other industries as well, tourism forms a huge chunk of their economy. It emerged as a famous tourist place as Singapore is an island nation. Singapore also takes care of its tourist offering them wonderful experiences. In a tour to Singapore, you can enjoy, the Singapore Flyer, Gardens by the Bay, Street Food, Sentosa Island, Night Safari, River Safari, and many other unique experiences. Visit Singapore to find out why it is so loved.
Thailand
Thailand's economy is completely dependent on tourism, and this is a nation that rolls out the red carpet for its tourists. You will feel like absolute royalty over here. In Thailand, you can check out wonderful zoos and tiger reserves, spotless beaches, party & nightlife destinations, amazing markets for bargain shopping, ancient temples and a laundry list of unforgettable experiences.
Philippines
A nation made up of 7,641 tiny islands, developing itself into a tourist nation was the logical choice. Though it still has a long way to go to become a completely tourism dependent country, Philippines is doing its best. The country is blessed with biodiversity. You can find thick rainforests, waterfalls, lagoons, beaches, coves, diving spots and coral reefs over here. This island vacation is perfect for people who want to relax in nature.
Indonesia
Indonesia was once an important nation on the trade route, but today, it is a popular nation with the tourists. Tourism is an important part of the economy here, and tourists can experience a healthy mix of nature and culture here. You can also find 8 UNESCO World Heritage Sites in Indonesia. So, for a vacation full of history, culture and nature, come to Indonesia.
Sri Lanka
First a British colony, then a battleground for civil war, Sri Lanka has seen a lot of strife, but that part is now over. Today, there's peace and now is a great time to tour this amazing country. Sri Lanka is known for its nature, culture and arts. Sri Lankan cuisine too is gaining a lot of fame all over the world. This country is a great escape for someone who wants to experience one of the most unique Asian nations.
Maldives
The smallest nation in Asia, Maldives is best described as a paradise. The tiny nation is an out and out tourist destination, famous for its romantic escapes for honeymooning couples. The white sand beaches perfectly contrast with the aqua blue waters. The country's beaches are considered to be among the best in the world. They also have an underwater restaurant where you can enjoy a luxurious meal as colourful fishes dance about in the ocean. It is an unbeatable experience just like all other experiences in the Maldives.
U.A.E.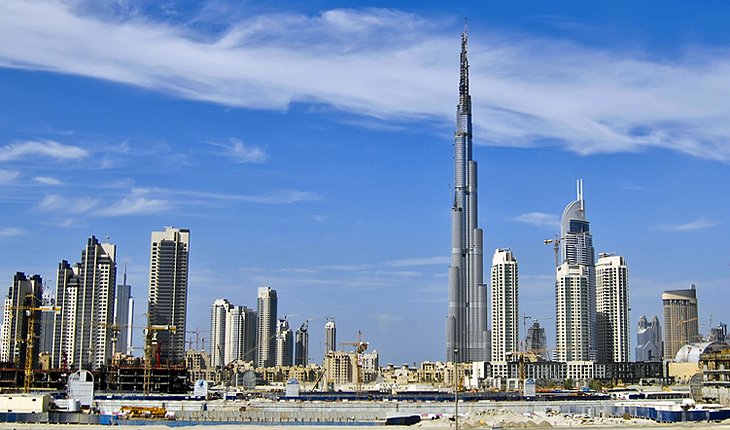 You might be surprised with United Arab Emirates' name being on the list. But the truth is, U.A.E. is now developing itself into a high-end tourist nation as dependency on oil is going down around the world. To have the most royal of all vacations, head to U.A.E. The most popular cities in the country are Dubai and capital city, Abu Dhabi. From amazing architecture, to stunning malls, you can find it all, and don't forget their famed desert safaris, dhow cruises and the Dubai Shopping Festival. U.A.E. is a once-in-a-lifetime experience.
Papua New Guinea
If you are looking for a vacation far away from noise and pollution, the South Pacific nation of Papua New Guinea is the place to be. People still live as tribes, and you can experience their tribal lifestyle. You can also find beautiful forests, waterfalls, beaches and unexplored terrain all around the islands. You will actually feel like a National Geographic cameraman exploring the great wilderness.
Vietnam
As the world knows, Vietnam was torn apart by war, but today is a different story. The nation is emerging as a cheap tourist escape. Tourism is fast picking up in this country that is blessed with lush rivers, snow-capped mountains, historical places, and serene beaches. Now is the best time to visit and enjoy the country before it becomes packed with tourists.
Romania
Want to go to Europe, but don't really have the budgets to go there? Try Romania. Tourism here is on the rise as people are discovering that you can experience all that Europe is famous for in this one nation. Romania is famous for snow-capped mountains, ski lodges, and ancient castles. Romania is a beautiful country with a great history and promises to give you one of the best vacations of your life.
Above mentioned are fast emerging tourist destinations that you should enjoy now as they are affordable and virtually free from maddening crowds. Book a trip today, and have an unforgettable experience.
U.A.E. is a once-in-a-lifetime experience