If one is thinking of joining the Working Not Working community of creative souls and start a web design company or work for one, then the choice is limitless.
Well, here are some tips for the creative person:
First things first
Where do the most exceptional opportunities lie? A lot of creative minds will argue that freelancing offers the most creative gigs. In contrast, others will say that working for agencies abroad is where all the big fish lies, but the remaining few agree that fish could be found locally in small agencies. It all depends purely on his or her creative niche.
If they choose to work for any web design company either locally or internationally, they need to be aware of the highly favored platforms that many in their field use. Recently, the top 50 list was released. At no.1 is Google, be it in the brand studio or the creative world. Other non-agencies such as Netflix, Nike, Sportify, and Apple are in the top 10. Most web design companies that appear in this list are a good start for creative minds.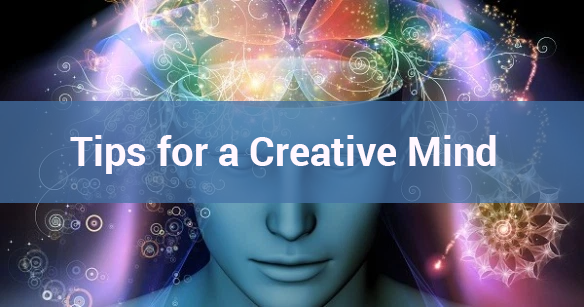 Letting their entrepreneurial spirit kick in and starting their own business in the creative world is also a good idea, and many live for an opportunity like that.
Who to trust with marketing my business
If one decides to start their own business, then getting the best of the best digital marketing agency to represent them gets tough, and many have no idea how to make that decision. There are several things one should consider before selecting the company:
· Know what he or she wants. Create a list of all the digital marketing needs that should cater to your business in the future. Be it in SEO writing, web designing, or blogging. The company should be able to provide to their needs.
Do some research in the web design company? One should check out their content as a customer would.
What's their price tag? Is it within their budget? Their flexibility will also guide them to the best opportunities available.
Know what the company is mostly known for doing. What exactly is their strength? Will they be able to handle it?
Say what's on one's mind. If it isn't working out, one should not be afraid to walk out without looking back.
It's a bad idea to share social media responsibilities
From media agencies to PR agencies, all these look blunt in practice; they not only take time but also increase the billings most of the creative agencies fail in analytics while PR agencies fail in creativity. It is more important to do a person's own social media responsibilities and hire a PR professional to help in starting conversions with their clients.
How to build a strong social media network in the web design business
With the growth in social media and the introduction of new online platforms, one should adopt with the change, here are some of the tactics one can use:
Use anecdotes. Who doesn't like a good story? Everybody does. It attracts people like flies and is used to drive on discussion rather than clicks. One ends up with so much love from their audience. Using hearty storytelling techniques can help build one's network.
Showcase one's best content and keep it fresh.
Tag others in that field, and different brands will boost one's success.
Working, not an effective campaign, is a fantastic way to find one's passion for web design companies. Seeing what creative ideas push one daily and making an entrepreneur's idea out of it is very rewarding. Remember, it's going to be a hobby if one does what they like, and should not be considered work. And get this, he/she earns from it!