Those days, plenty of CBD products are available on the market, flowers, resins, cosmetics, oils. But what is it exactly the compound of cannabidiol (CBD)? and what can you expect? We discussed with MyBud Shop's team, an online platform specialized in CBD retail under its different forms in Europe.
CBD is a part of the cannabinoid family. This chemical group gathers molecules such as CBG, THC, and CBD. Those elements are produced by the hemp plants only but are at the end very different. The main thing to remember is that THC is psychoactive and illegal in Europe when CBD and CBG won't interfere with the cognitive skills of the consumers. They interact with the human body in a deep way. They smoothen the global metabolism of the organism and could be appreciated for their antalgic or soothing effects.
HOW TO USE IT?
The question is often asked. They are numerous! First of all, it depends on what can of CBD products you are using. For example, you won't use CBD oil the same way you will use flowers. The consumption of CBD oil is mainly oral, by landing a few drops directly under the tongue. While using CBD flowers, different methods are available.
Infusion is the first one, drop some grinded flowers in a tea ball, add some hot water with a fat corpse of your choice (a knob of butter, a drop of coconut oil, you choose). But you can also the technique of phyto inhalation, by using a vaporizer. The grinded flowers are then heated, without any combustion, in order to extract the active compounds you are looking.
Other methods are employed to consume CBD. For years now, you can find cosmetics based on hemp oil and other CBD derivative beauty cream. The hemp oil is well known for its hydrating power and the vitamins it contains. You will find different kinds of products directly on mybudshop.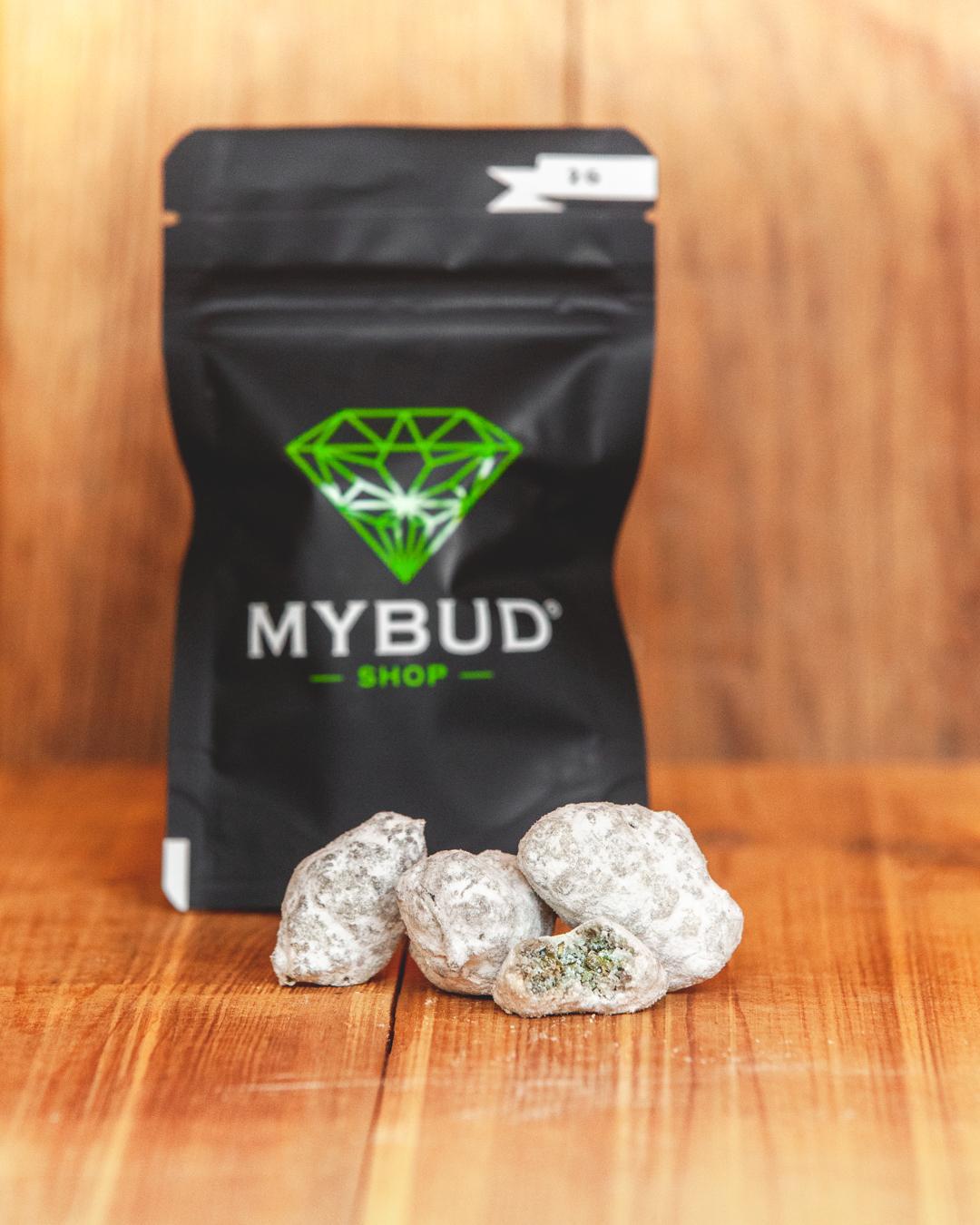 QUALITY PRODUCT
Mybud Shop is regularly traveling through Europe to visit its supplier and partner. "For us, it is the only way to make sure we maintain constant quality and discover new products for our consumers", says the founder of Mybud Shop Morgan. "Today, we propose some products exclusively in our online shop. It helps to distinguish ourselves from other brands on the CBD market".
Mybud Shop was one of the first online store to propose for example the 85,6% Asteroid flowers on its website. This product is made with great care and science. We first select a beautiful Gelato flower. The bud is dipped into liquid CBD crystals. The second step of the process consists of covering the heads with 60% CBD Wax and then rolling it in 99.8% CBD Crystal powder.
Once all those steps are completed, we let it dry and crystallize to obtain a flower very hard and concentrated in CBD.
From powerful flowers to tasty resins or cosmetics made of hempf, CBD products become more and more common and users tend to be more and more numerous. 2020 is the time to step up and try CBD from Mybud Shop.