When you park your vehicle outside or inside during the pollen season, you'll likely notice the dusty yellow substance on its surface. It's much more than a pesky pollutant. Pollen is acidic, and a single grain can damage your car's paint job. Over time, pollen oxidizes and stains the paint. What's the solution? Some of the best indoor and outdoor car covers on the market!
Indoor Car Covers
Whether you drive a Dodge or a Daimler, you want to protect your pride and joy's paint from the perils of pollen. Indoor car covers protect your car from pollen, dust and other airborne contaminants.
Universal-fit covers provide fast, affordable protection for your car. Made of plastic, canvas and other UV-resistant materials, they protect your car from pollen, dust and sunlight. They're easy to use and give you the peace of mind you need during the pollen season.
Custom-fit indoor car covers conform to your car's profile and provide premium protection from pollen. Manufacturers use high-technology materials to protect and nurture your car's paint job. For example, the Dustop Soft As Flannel Indoor Custom Car Cover is a highly dust-resistant, soft-as--flannel fabric. Thanks to its proprietary technology, it features a dust barrier that traditional flannel lacks. Dustop's also four times lighter than flannel, which makes it much easier to handle and use.
As you can see, universal- and custom-fit indoor car covers both protect against pollen. The custom-fit options typically feature high-technology materials for premium protection so if you're able, invest in one. If you have an unlimited budget, you might even consider buying a set of custom fit seat covers!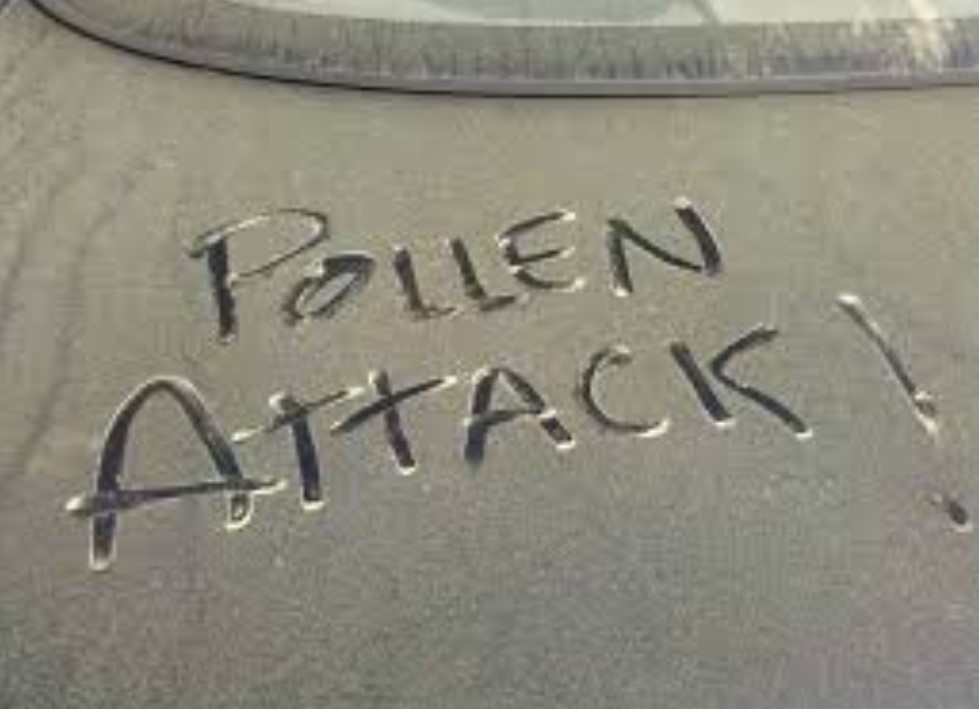 Outdoor Car Covers
The main differences between the best indoor and outdoor car covers are materials, protection level and price. Again, universal covers are a great choice if you're working with a tight budget, but custom-fit covers provide premium protection and peace of mind.
A custom-fit outdoor car cover not only protects your car from pollen and dust but also UV rays, moisture and the elements. Sunbrella, Extreme Weave, MultiWeave and StormWeave are some of the high-tech, durable materials manufacturers use to create their covers. For example, the thick, four-layer Stormweave Outdoor All Weather Custom Car Cover is pollen- and dust-proof and UV-, water- and weather-resistant. The fabric features middle layers of short, dense fibers that repel water while allowing air to circulate.
If you're looking for a more affordable cover, you'll find many high-quality options. For example, the three-layer Multiweave II Outdoor Custom Car Cover is dust-, water- and UV-resistant. Like the Stormweave example, it also allows air to circulate your car.
Shopping for Car Covers
Now that you know how to protect your car from pollen, are you ready to invest in a cover for your vehicle? Whether you're shopping for car covers or pickup truck cab covers, look for the highest-quality, best-fitting product that your budget allows. Be on the lookout for product warranties, too. They may help you with your purchasing decision. Keep these tips in mind as you browse for the cover that will best protect your car from pollen.