Marketing trends are evolving every single day and to up their game, marketers are constantly publishing more and more content to attract buyers via meaningful information. However, once the organization has generated leads the content marketing strategies are often pushed aside. It is not wise to have all your content marketing strategies to focus on developing leads, it is not wise to direct all of them towards sales either.
There is an eminent gap between the marketing and the sales team. However, there is one way that this gap can be bridged – through content marketing strategies! Content marketing is a vast term that covers several aspects. The way you develop your strategy depends on the kind of business that you have.
How does content marketing helps improve sales?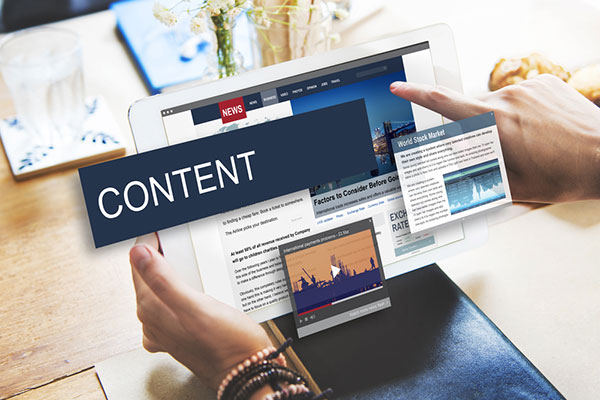 Your sales are linked to several factors and content marketing is one of them. The first thing you need to do as a marketer is to develop a strategy – brainstorm your ideas and figure out a roadmap. There are a few things that you need to figure out before going all big on content marketing.
Find out what role your buyer is playing.
You must understand what their needs/wants are
Brainstorm possible solutions to their needs/wants.
Keep a record of these solutions and find a way to deliver these documents to the right people.
The process is quite common to any marketer. However, it all depends on the rightful execution. It is also important to understand that some practices might work out for your business, while the rest may be better suited for other organizations.
Marketing and content strategies are closely linked. However, as soon as sales begin to improve there is a sudden disconnect between marketing and content marketing strategies? Content marketing is merely reduced to blasting your audience with advertisements. However, that should not be the main role that content plays in the sale.
In most cases, the sales team ignores content marketing strategies. They believe that content marketing will not help improve sales. Contrary to content marketing strategies, the sales team does not believe in keeping their product/service upfront. They want the buyer to approach them and they can then try to sell it to them.
The sales team does not understand that content marketing has a big role to play for the marketing and sales of the products/services. Content marketing can bring a substantial amount of sales – if done right. For this reason, your content marketing should include the sales strategy as well.
How to Align the Sales Team and the Content Marketing Team?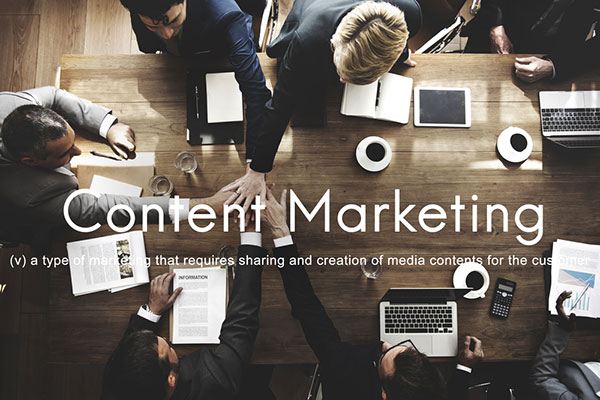 The first thing that you need to understand is that the marketing and sales company cannot work separately. They have to work together to effectively engage the buyer. There are a few ways through which you can use content marketing strategies to boost your sales.
Recognize your Ideal Buyers
Use your sales team to get information regarding the ideal buyers. It would be easier for them to identify them since they are directly interacting with them. It is also important to understand what kind of buyer you are presenting your content in front of. Different kinds of audiences are looking out for different elements in the same content. This is why Content Writing Serviceproviders are discouraged from producing the same content for all kinds of audiences.
Create Sales Content that Sells
Every piece of content designed must be aimed towards one goal – to build momentum in the sales cycle. Your job can be super easy if you have a pre-defined goal. The greatest advantage of having the sales team on board is that the sales reps have the right tools which allow them to monitor the buyer behavior during each stage of the sales cycle. This would help you reach out to people on a more personal level.
Keep a Record of all Sale Procedures
According to B2B marketers, keeping a record of all the strategies is much more rewarding in terms of sales. This is also one of the best ways to align content and sales team. It is better if one develops a roadmap to decide the delivery of content. This is also a great way to help bridge the gap between the sales and content team, together they can decide the tools they can use for the tasks at hand.
Streamlining Procedures
You might at some point notice that you have been overloading your content with too much information regarding sales and pricing. This is when the marketing and sales team need to sit together and figure out what they can do to bridge the gap and streamline the processes. You might find out that certain tools you are using have caused the gap to widen. Sitting together can help you find the root cause of the problems.
Cooperate and Collaborate
Communication is the key to success in any organization. Even though the importance of communication is highlighted now and then, there is little that project managers do to streamline the process of communication between different teams. It would be beneficial for both the departments would know what the other one is doing. For example, if the sales team is running a campaign to promote a certain product, it would be ideal for the content marketing strategy to be working on the same campaign. Collaborating on campaigns and other platforms can act as a glue between the two departments.
Conclusion
The biggest problem is the communication gap between the two departments. The inability to communicate at the right time and through the right channel can cause havoc. Marketing is all about creating the right balance in between all the strategies, content marketing can be one way to make ends meet but it cannot be the only way.
This is where the sales team comes into action. As mentioned above, using the sales team in the right way can do wonders for any business. Although it is a challenging task, the alignment of the two teams is crucial for the success of any organization.