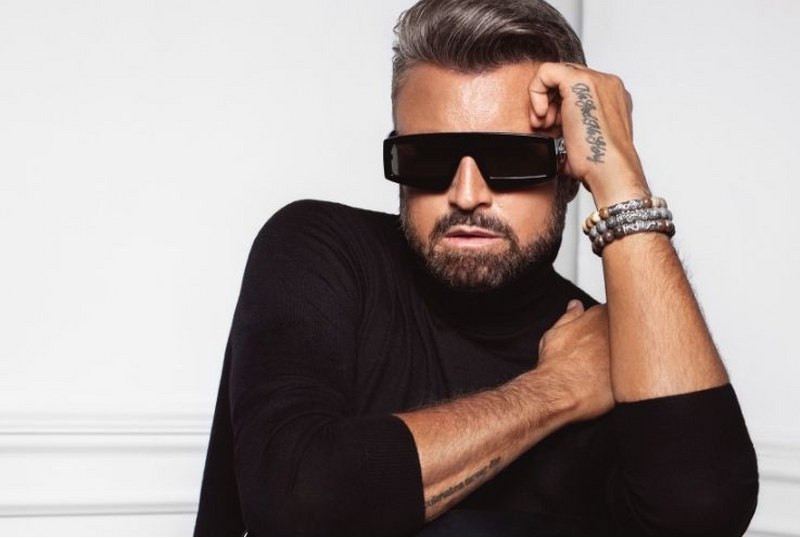 Fashion is about feeling yourself and being creative. However, there are some style rules every gentleman should know. Even if we talk about a single hand bracelet for men, if it's not worn right, it can ruin your whole outfit.

Of course, if you are one of those people who wonder why would men wear bracelets, then you should stop reading. But if you appreciate fine details, this article is dedicated to you. It's not hard to understand the role of a bracelet. It doesn't have to be the centerpiece of your outfit, but definitely a distinct part of the look. Now, you may think about what kind of jewelry is the best option. Mainly, it depends on the outfits you like to wear but you can go for versatile designs, such as men beaded bracelets. They are a great choice no matter you're in a suit and tie on the regular or your wardrobe tends more toward jeans and tropical shirts.
One of the biggest mistakes that most of the people make is that they struggle to show they wear a hand bracelet for men. This may be the reason they are more like a summer phenomenon when short sleeves leave plenty of room to show them off. But it's not that hard to wear them with long sleeved shirts and suits. Just don't try too hard. This is the golden rule. Besides it, here are our basic guidelines on how to wear a hand bracelet for men like a pro!
1. The first thing you should do is to treat your hand bracelet like a wristwatch. Always remember that this accessory stays against the skin, under any sleeves long enough to cover them. It's wrong to turn up your sleeves just to make sure everyone can see what you are wearing. A gentleman doesn't show off, he inspires through fine details. Your bracelet can be seen when you use your smartphone, drink your coffee or do anything else with your hands.
2. You can wear as many hand bracelets for men as you want on the same wrist, but you have to make sure they look good together. For example, don't go for multiples of thick, metal bracelets. The safest choice is beaded bracelets. They are so versatile and look amazing! More than this, they can be mixed with your favorite wristwatch. You can wear them either on the same hand or not. For example, if you wear a casual outfit, they can look good on different hands. On the opposite, a suit will always look better with minimal accessory. If you need something extra, maybe you should go for a ring.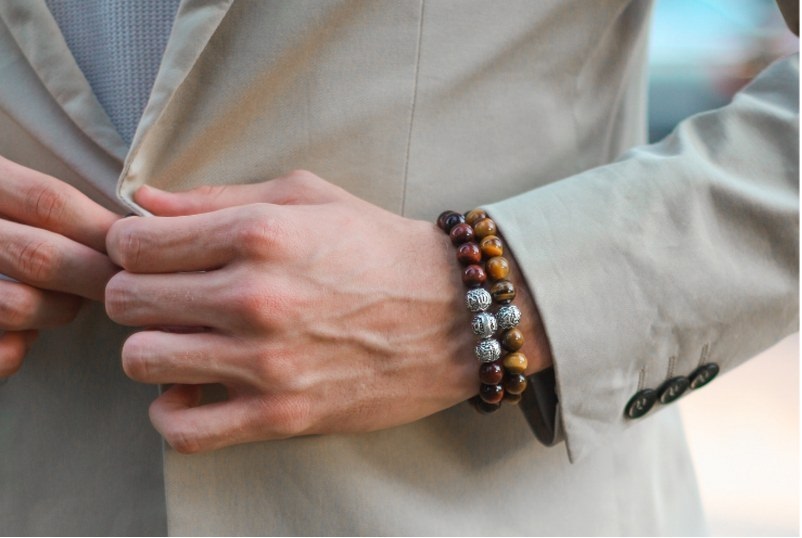 3. If you are wearing accessories on both hands, pay attention to quantity. It's easy to look awkward if you've got a misplaced or mismatched bracelet — like you're trying to accent stylishly, but don't have it quite down yet. Just keep it simple. Up to three hand bracelets for men and enough on a single hand.