CBD refers to cannabidiol. It is a cannabinoid - a compound found in cannabis plants. It doesn't have psychoactive properties unlike THC (another cannabinoid). In other words – CBD can't make you "high".
CBD oil is a mixture of CBD and some carrier oil (coconut oil, hemp seed oil). There are CBD tinctures, capsules, gummies, creams, sprays, beverages, etc. A trusted brand selling capsules and tinctures online that I personally use is RadiusCBD.
To be legally sold, CBD oil shouldn't contain more than 0.3% THC.
Some of the potential benefits of the CBD oil are:
pain relief
anxiety easing
appetite stimulation.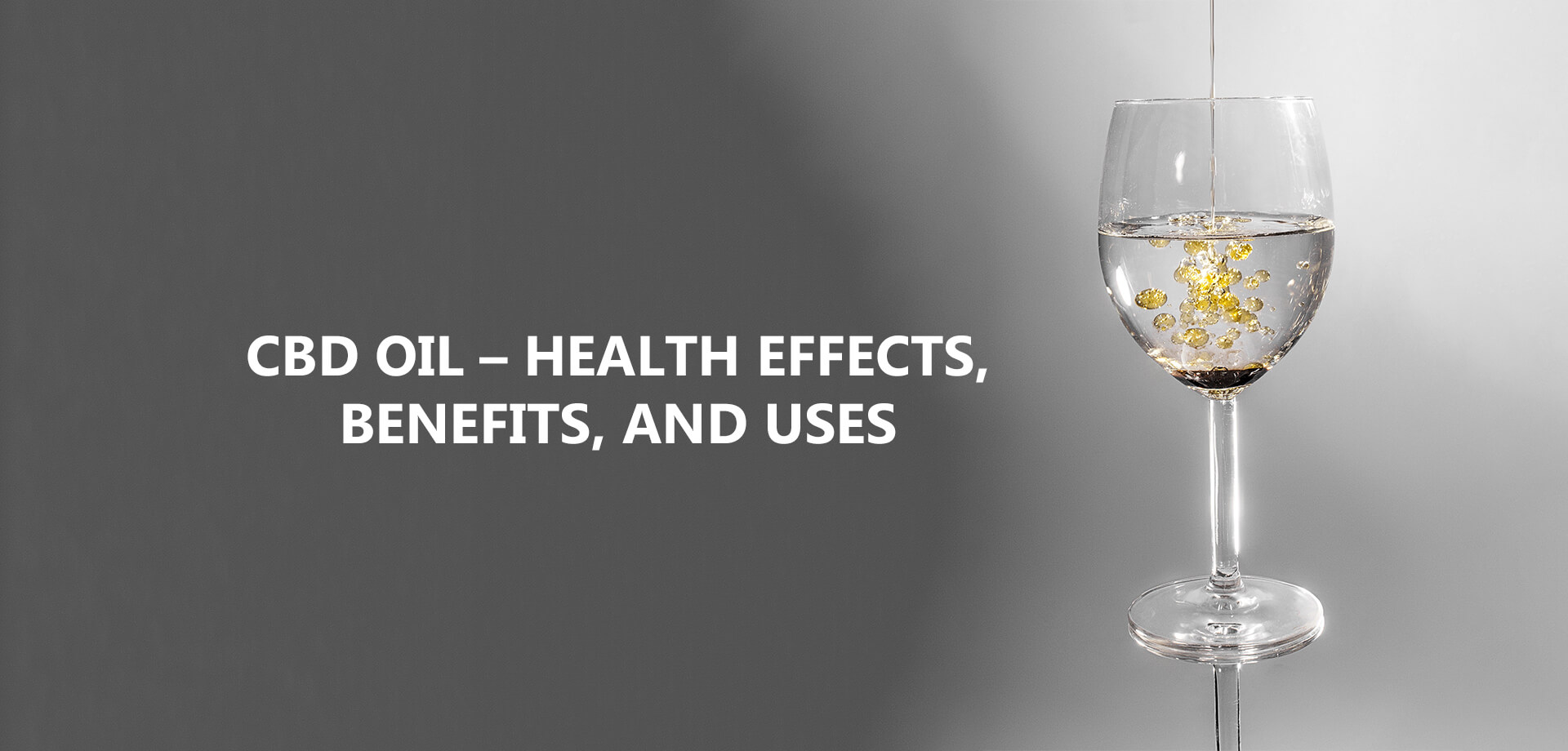 Health benefits
CBD is thought to influence the opioid receptors that regulate pain and glycine receptors which regulate the hormone serotonin (this is the one that makes us feel good).
Many studies claim that CBD oil might be beneficial for treating health problems such as chronic pain, anxiety, insomnia, glaucoma, epilepsy, acne, muscle spasms, etc.
It is not a secret that medical marijuana is prescribed to people with conditions causing chronic pain such as arthritis, back pain, headache, and even in some cases of terminal cancer. There are studies showing CBD might provide relief for such conditions. Even though more human studies are needed, CBD appears to have huge potential.
Many investigators claim CBD shows promise in the anxiety disorders treatment. Anxiety disorders such as OCD, social anxiety disorder, panic disorder, and different kinds of phobias, are among the most common mental conditions. The traditional treatment methods have many side effects including depression, weight loss or gain, and dependence. CBD is a natural remedy that might be an effective alternative for fighting anxiety.
CBD oil might provide relief from many sleep disorders including reduced sleep due to chronic pain, sleep apnea, and excessive sleepiness during the day. To be healthy, people need good quality sleep. The lack of it may affect the immunity and the overall health of the person.
Side effects
Possible side effects of using CBD oil include mood change, appetite change, dry mouth, nausea, vomiting, diarrhea, dizziness, and drowsiness.
There is also a possibility of CBD oil interacting with certain drugs.
Speak with your physician, before using CBD oil to ensure it is the right treatment for you.
When buying CBD oil you have to be aware of the following:
#1 There are 3 types of CBD – isolate, full-spectrum, and broad-spectrum.
Isolates contain only CBD; the full-spectrum – all compounds found in the plant, including a small dosage of THC; and broad-spectrum – it is just like the full-spectrum, minus the THC.
#2 Products labeled "Organic" are free of pesticides and other harmful chemicals.
#3 Read the labels carefully. If you are unfamiliar with an ingredient, ask the vendor what it is or google it. It is important to know what you are buying.
Conclusion
Even though more human research is needed, CBD oil might have great potential for treating some health conditions. Remember to consult with your doctor before taking CBD oil. Also, if you decide to use it, find good-quality products and run away from the cheap ones, as they may have chemicals and pesticides in them.