India is a vast country, which is fascinating to visit. It has so much to offer visitors, especially those who are well-prepared. To help you identify the best way to see as much as possible of this lovely country, we have put together a few preparation and travel tips.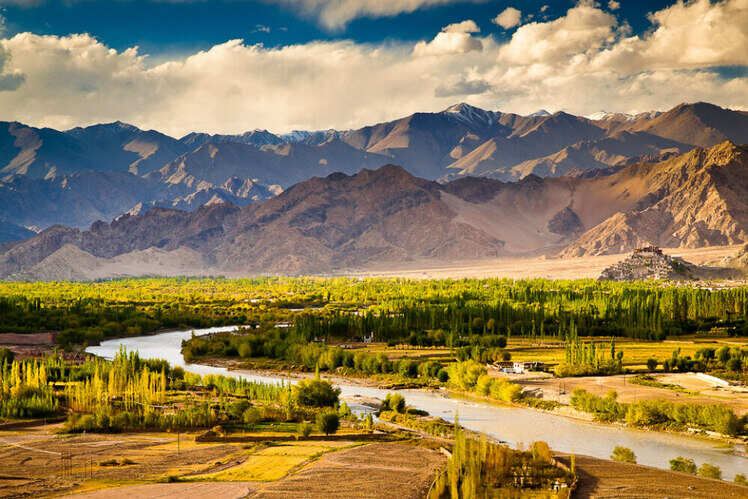 Consider the weather when booking
India covers a huge geographical area, so the weather varies. Before you press the book button check out what the weather is normally like in the area you are planning to travel to.
If you do not like the heat, you will want to visit in the winter. Most people will want to avoid the humid months of April and May. It is wise to avoid the monsoon season, which occurs between July and September. The rains are truly torrential and floods are not uncommon.
Find out about the local culture
The population of India is far more culturally diverse than many people realize. Each region has its own identity, customs, and culture.
Being aware of this will help you to fit in better while you are there and enjoy more of what each area has to offer. Doing some basic research like this will help you in other ways. For example, if you like to drink you are not likely to enjoy vacationing in one of India's four dry states. There the drinking of alcohol is prohibited or greatly restricted.
Buy an organized and complete tour
If you have never been to India before, buying a complete tour is probably a good idea, as the Indian market is not very transparent and it's easy to pay a too high price. When you buy complete a holiday package at one of the well-known aggregators, e.g. Bookmundi, everything from getting to and from the airport to sightseeing and special activities is included in many of their multiday tour packages, which makes it more hassle-free for you, especially in India. Once you know which part of India you want to travel to, all you have to do is to spend half an hour, maybe an hour, selecting the multiday tour that you like best and book it. This really is the easiest way to get the most out of your trip to India.
Apply for your visa early
Most visitors need a tourist visa for India. Be sure to apply early. The Indian visa application is rather easy online. That way if there are any delays you will have time to sort things out.
Get your vaccinations and buy proper travel insurance
At least 2 months before you are due to travel, go to your doctor. You will want to be medically fit for your Indian trip. The standard of healthcare in India varies and you may have to travel to get the care you need. As a result, the bills soon mount up. It is better to be healthy when you travel. You really should get your vaccinations and buy good travel insurance.
Watch what you eat
India is working hard to improve its infrastructure, but you still should not drink the tap water. Bottled water is best.
It is also wise to avoid ice, salad, fruit and raw foods. Take anti-diarrhea medications with you and find that pro-biotics help to settle tummy issues take some of those too, in capsule form.
Book your train tickets online
If you are planning to use the trains, it is far easier to book online. Bear in mind that in some places train seats sell out months in advance, so don't leave this task to the last minute.
Dress appropriately
Let's be clear in here- India is a conservative country and women showing skin is a major no-no. Thus, if you are going to be traveling the whole country then chances are you will not always be in the metro cities. It is therefore advised that you choose clothes that show as little skin as possible. This will help you avoid unwanted attention.
Avoid traveling at night
Traveling alone in India at night is risky so if you are out till late night then make sure that you just book a cab where the journey can be tracked. Avoid taking public transport at night, unless you're a larger group of people.
Download relevant apps and maps
Before you leave, download maps for the area you are visiting. A translation app will also prove useful. Most Indians speak English, but really appreciate it when tourists learn a little of the local languages.
Planning your second trip
India is an enchanting country. There is little doubt that she will tempt you back again. The good news is that planning your second trip to India will be far easier than it was to plan your first. You will have a better understanding of what to expect, which will help you to make good choices and enjoy your next visit even more.
Bon voyage to India.