It's paramount to project a professional image whether it is in-person or virtually to ensure your organization's continued business success in the future. Website design is one of the most overlooked aspects of a business. There are a plethora of options out there and clients and customers are spoilt for choice. No matter how good your content might be constructed unless it's visually appealing and striking, it simply won't cut it if you're trying to entice customers. Hence, it comes as no surprise that many organizations have prioritized website services in Mumbai and put it as the number one agenda in most board room meetings.
Even after you have made the wise decision to invest in developing a new website, many business owners are still perplexed and can't fathom whether to use website templates or to build a fully customized website. You could even consider template-based solutions like Weebly, Wixor Squarespace which are perfect for start-ups as they put you in control of website creation without the need for any coding or designing expertise. To help you zero in on the best possible option, we will be outlining the five key variables that you should be taking into consideration to help decide which one is right for you.
Budget

A lot depends on the budget in hand when it comes to website development. When creating a new website, you get what you pay for. If you're on a limited budget, your best bet would be a template-based website. For instance, a CMS website budget starts from $1850 (INR 1,25,000), while opting for a static website budget would burn a hole of $750 (INR 50,000) in your pocket. Each has their own particular benefit and weakness.
Layout based sites help save a great deal of time since the visual design and the format are already laid out. Although template-based website seems the logical option for companies on a tight budget, after a certain point of time, the extra development and improvement due to an over-the-top customization of a pre-planned layout can end up costing more than a custom site itself.
Many think having a custom web design is too expensive but if your company can afford one, the benefits of opting for a custom website far outweigh its cons. To put it simply, if your budget is holding you back from getting your business up on the Internet, opt for a template website otherwise custom website is a no-brainer.
Time

Another important factor to note is that template sites usually have a shorter development time as compared to custom websites which take at least a few weeks on an average to design and build. If you're time-strapped and in a hurry to get your website up and running, then a template website would be the best fit for your business.
Designing and developing a custom website design includes much more than just the looks; it involves planning, discussions, designing, development, copywriting, photography, testing and also demands the participation and involvement of several people from varied departments working together. These take weeks of preparation, unlike a template-based site where you can jump straight to the design. To summarize if you're in a time-crunch, you will have no option other than opting for a template website.
Brand

If establishing a brand and building your brand's image and presence is your number one priority, then the best option would be to hire a website design firm to help you stand out from the crowd. Your website is a reflection and representation of your brands' personality and branding is all about building trust with your customers and prospects. This specialized approach, however, comes at a premium.
Template based websites simply don't lend the personalization required to do justice to your brand representation as you won't be able to customize your website beyond a certain point. The premium you pay for custom built websites is well worth it because it ensures your brand is well portrayed on the internet. You're even equipped with the appropriate tools and techniques to better deal with clients and thereby make the most of your interactions with them.
User Experience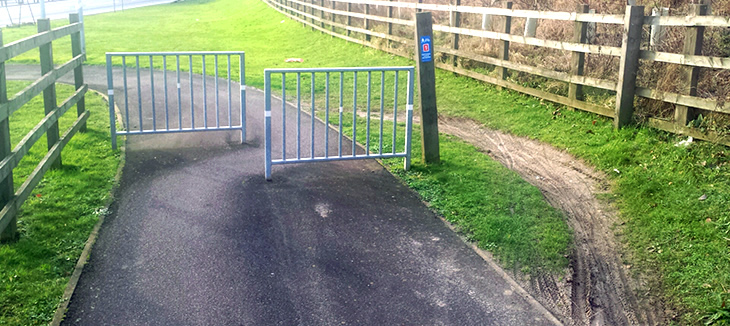 Your site visitors are going to originate from various sources right from desktops to tablets and it's paramount that your site is optimized and easily accessible from all these different gadgets. To ensure your user's experience is optimum and results in complete satisfaction, you need to have a custom website. Although template websites allow for customization, they more or less look pretty similar to each other thereby making it difficult for it achieves a unique identity and set itself apart from the hordes or other template sites.
Additionally, when it comes to user experience, a custom website has far fewer restrictions than a website template as it offers far greater flexibility and security as well compared to template-based sites. Besides, functionality is also seriously limited in template sites as even incorporating e-commerce or adding any other kinds of custom applications is impossible.
Long Term Scalability
If you envision the need to constantly add on elements and features to your site to handle the increasing traffic, it's best to avoid a template based site as it can make things difficult. Template-based sites are intended to be a one-size fits all solution and hence they come up with a host of extra features which not only means more coding to worry about but also due to a fixed server, it can result in slower loading times. The effects of this are virtually immaterial if you have a low traffic website. However, if you plan on increasing scalability to a larger audience, your best bet would be to invest in a custom website.
Souce: https://www.notiontechnologies.com/blog/custom-website-design-vs-template-website/