How many of us take a backup of the contacts that are there in our smartphones? Hardly few of us, but we all are aware of the fact that a backup of contact will always come in handy in case the contact is lost due to accidental deletion or virus attack. Due to some reason or the other the phone might get damaged, then what? Where will we find all the important contacts that we have in our Android phones? Many a times, we tend to add an additional number or email address to the existing contacts and in a quest to do that we tend to delete the complete data instead. It is annoying and frustrating, but more often than not we tend to commit the same mistake over and over again. Some of us have lost contact due to formatting as well, but we have not learned our lessons till date. We won't take a backup and then cry over spilt milk. But, now there is a solution to your problem and with the help of MobiKin software you can recover deleted contacts from Android successfully. Even when you feel that you have lost the data completely, it would have been sitting pretty on your hard disk all this while. Therefore, when you lose any data, it is important that you stop working any further and make use of the recovery tool right away. If in case you overwrite the disk, then it becomes almost impossible to get back all the lost data. If you are looking for software that will help you in acquiring the deleted contacts back, then MobiKin is the name to reckon. It will help you restore the deleted contacts through a few clicks.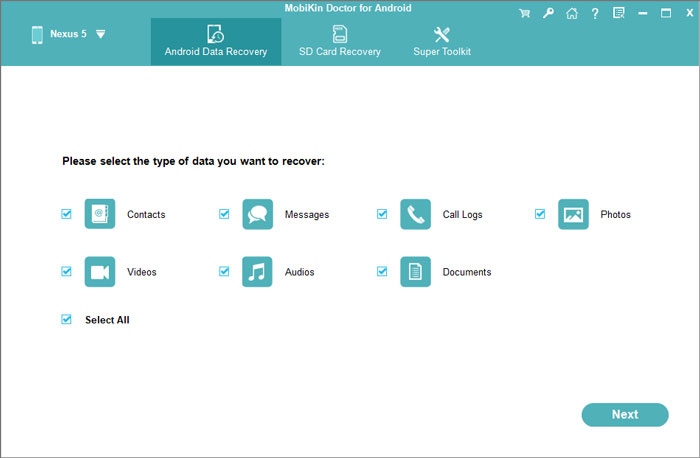 Helping users get back their valuable contacts
When you wipe out the contacts accidentally, then you feel that it is the end of the world, but now the MobiKin Doctor for Android will help you recover the deleted contacts in no time. The software supports almost all the popular handsets, therefore, no matter whether you are using a Samsung Android phone or a ZTE; it will help you in restoring the deleted contacts without any glitches. It is free to use, so you can download the software whenever you need it. In order to make use of this software, it is imperative that your Android device is rooted.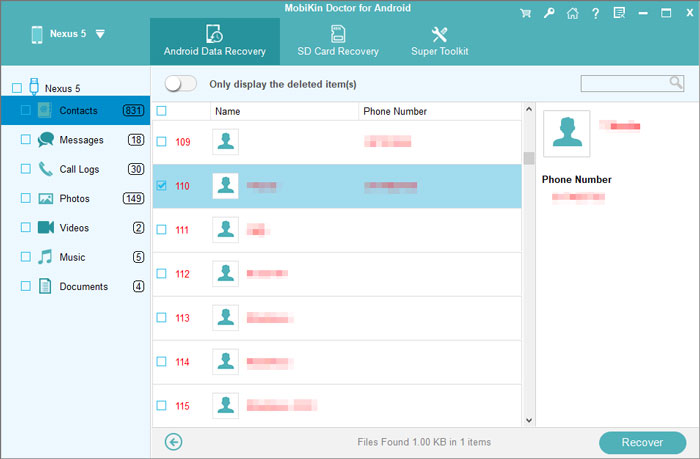 Now that you have rooted your device, it is time to launch the program and also make sure that you have connected your Android device to the computer as well. You have to enable the USB debugging option that is there under the Settings option. When you have done that, you can now head towards scanning. Wait for the scan to finish and come up with the existing and deleted contacts. Now just make use of the preview option to see which all contacts are important. Select the contacts and hit the 'Recovery' button to get back the deleted contacts.