With increasing popularity of Forex trading, there is various tools and software that traders are using nowadays. It is not easy to take part and stay updated with Forex rates in the ever changing global market using the conventional methods.
Luckily there is software that is built specifically to help the traders to invest and sell as and when they want. One of the common software of the current time is the Metatrader 4.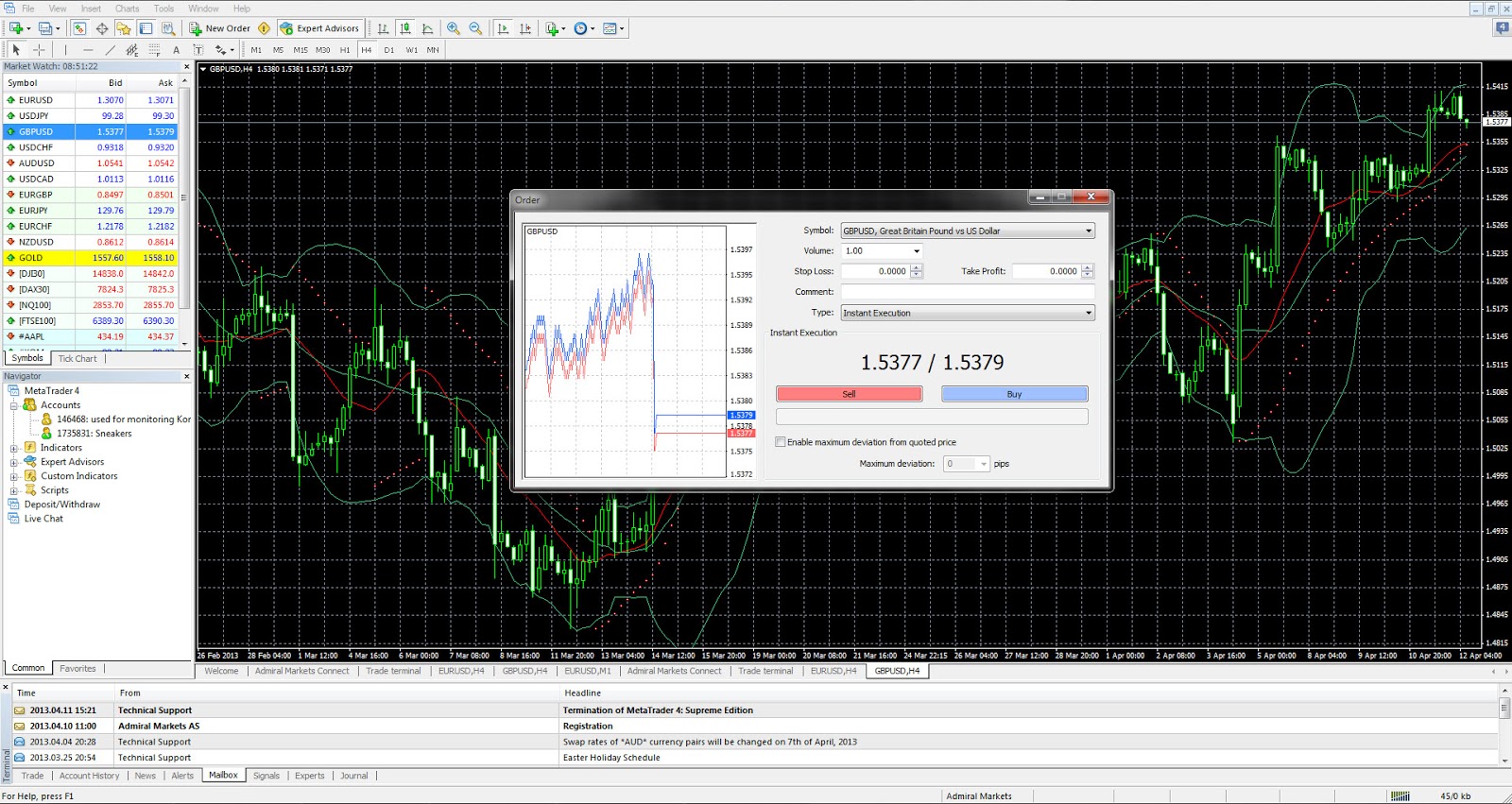 It connects the market to your account which allows you to trade from anywhere. The platform is meant to sell in multiple markets at the same time and is hence an excellent choice for people looking to invest big, also, using the platform is incredibly simple which ensures that the new traders do not find any challenge in using the accounts.
Using Metratrader 4 is simple. It opens up a window to the foreign exchange market. When you are looking for investment in the global market, you need to look for a platform that supports multiple currencies as well. Metatrader 4 helps you choose a particular currency and then trade in same. It is perfect for new traders who do not have enough understanding of configuring the platform for their use.
The software makes use of safe and secure data transfer procedure which has been appreciated by many experts. Using the software is also very economical with only limited charges for the transactions.
When investing in Forex currency, it is very much required to make use of the system that is reliable. Securing data at all times is extremely important. When the server goes down, you can end up losing critical data as well as your investment. The trading system needs to be completely safe, and Metatrader 4 has earned respect on this aspect. The system is also accessible in multiple languages because of which it has been recognized globally and used by various traders in some countries.
Another significant factor about the software is its design and accessibility. It has many configurable items, and the user can mold the interface of the application as per the requirement. It works smoothly on various operating platforms and performs well in most systems with limited hardware compatibility requirements.
You can easily access the platform and integrate it easily with different web services that make it simple to use and easy to manage. You get the chance of viewing multiple graphs, charts as well as quotations in real time.
Based on your needs, you can set various parameters to manage the global charts. The trading system is easily processed because Metatrader 4 makes use of a single server to handle the activities.
All security measures are put into consideration to ensure that none of the third parties can have access to the information and also all kinds of cyber threats are kept away.
There are many similar platforms, but Metatrader 4 has been able to make a big name for them because of its reliability, security and customer satisfaction. They keep updating the tool regularly to provide better features to the users.