NYC is a wonderful city in the true sense, where the fusion of the modern-day delights exist together with old-world charms. Vast and energetic, it has so many things to do and see that tourists often run short on time. From the iconic skyline, lush green parks, waterfront attractions, monuments, gardens, zoos and much more, it has virtually everything to keep visitors of any age and taste hooked for days on end. Plus, its nightlife is buzzing with action on a 24/7 basis, its streets are always full of cars and people, and its shops are always a hub of activity. All this keeps tourists engrossed for the most part and that's why they love the city so much.
Here's a list of reasons to know why tourists love NYC –
A world-class metropolis
NYC is perhaps among the most visited cities in the world and draws people from all parts of the globe. It's a city where visitors feel comfortable and at ease as they know everything they could dream of is available. The sights, sounds and smells are unique, and being there is sort of a privilege. For a tourist, the city has everything – from history, culture, art, theater, nature & sea – that makes them feel overjoyed.
A microcosm to the world
New York is a melting pot of diverse cultures and ethnicities with people from all parts of the world making it their home. You could walk the streets and see how the multi-ethnic populace live and enjoy this vast metropolis together. You can see firsthand how the city is home to different languages, assorted foods and poles-apart customs, all lending a unique identity to it.
A well-oiled transportation system
Most first-timers may not know that a hop on hop off New York tour on a double-decker bus is the a great way to explore the city without worrying about getting lost. Frequent visitors don't find the subway confusing and rather, they ride it to navigate the city in the quickest, cheapest and most convenient way possible. Cabs can be seen zooming past on the streets, and they are just a wave away to hail. Transportation is never a problem here in this amazing city.
Varied attractions spanning five boroughs
Although Manhattan and Brooklyn are two of the most popular and most visited boroughs in NYC, the other three - The Bronx, Queens and Staten Island – are not any less interesting. In fact, a wholesome experience of the Big Apple won't happen unless you visit them all, even for fleeting moments. You can't expect to visit just any of these boroughs and assume to have visited the city completely. That way, you might miss out on a lot of things.
Iconic attractions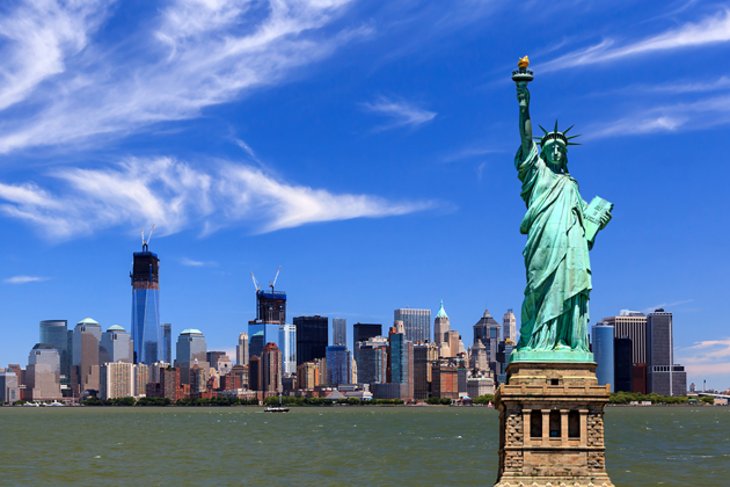 For tourists, NYC is a city where they get to visit some of world's most iconic monuments and attractions. They love the city because it's home to the Statue of Liberty, the Empire State Building, Central Park, Broadway and Shubert Alley, the Metropolitan Museum of Art, Rockefeller Center, the Brooklyn Bridge, Times Square, the Chrysler Building, Wall Street and much more. These are not only icons but sites that top the list of most tourists who dream about NYC.