Who doesn't love travelling? Visiting exquisite places? Just enjoying the peaceful surroundings and leaving your worries away. Sounds too good to be true, isn't it? Well, what if I say, it is possible. YES! If you are planning to go to Himachal Pradesh, check out the Himachal Tour Packages and the places you must visit there.
Himachal Pradesh is serene and offers so many off-beat places to visit but it takes minimum 2 days for reaching from NCR/Delhi. However, we have a list of favorite places to enjoy your visit in Himachal Pradesh and you can reach in a single day(usually about 12-14 Hours). You can check out the places to visit for your next tour.
1. Tirthan Valley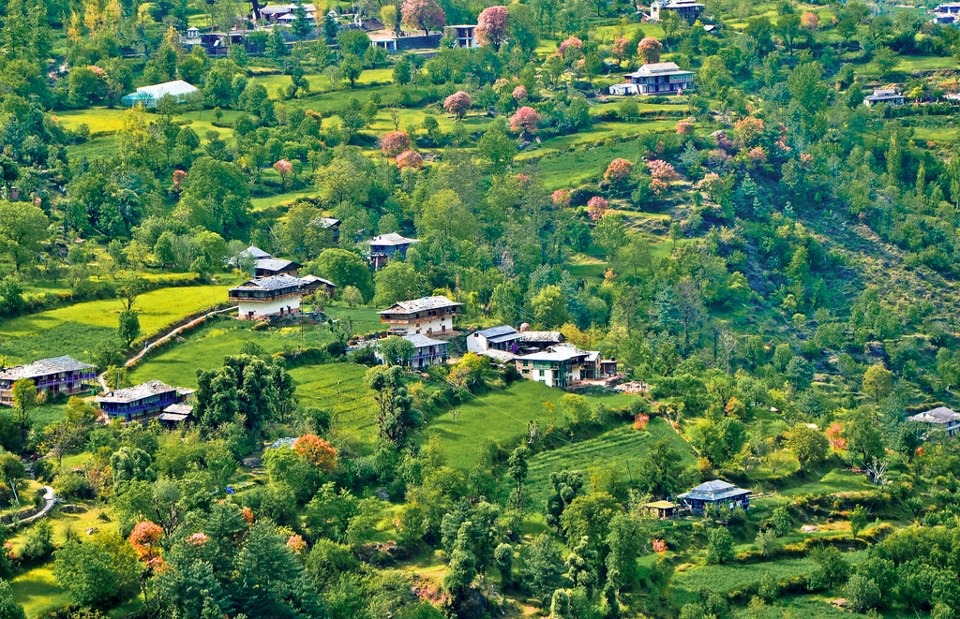 You can experience the nature at purest in Tirthan Valley and it is near to Great Himalayan National Park (GHNP) and it has Tirthan River beside, you can relax completely in the lap of nature. This is my top most favorite destination in Himachal Pradesh and you can enjoy life to the fullest. If you didn't visit the place yet, then this Spring Season will be the best time to visit in this year.
Tirthan Valley is available for visiting for all the seasons but its beauty is because of the valley and blooming flowers.
2. Pabbar Valley
Pabbar isn't a popular tourist spot but it is one of the most beautiful valleys in Himachal Pradesh. You can witness great panoramic views along with water, orchards, and forests among valley. You can also enjoy activities like paragliding, trekking, camping, rafting and various adventure sports. Places like Karapather, Shelapani, Chanasal Pass or Rohru comes under Pabbar.
You must visit this place before it gets popular or becomes crowded and polluted. You can enjoy the unpolluted environment with a reasonable cost and you will love it by the end. It adds to second in the list.
3. Karsog Valley, Chindi
Chindi is another mesmerising place in Himachal Pradesh and it is an epitome of peace, beauty and calmness. Chindi is itself a great place for relaxation, rejuvenation and quality time spending. You can visit the place with your friends, family or relatives and enjoy the dense orchards and can also go to temples.
Karsog Valley below Chindi offers you lush green views of mountainscapes. It is an ideal place for people who want a break from the lifestyle of city and want to enjoy the tour to the possible extent.
4. Daranghati
Daranghati is another unexplored and unpopular place of Himachal Pradesh, it is near Sarahan and is famous for wildlife sanctuary and jaw-dropping beauty. But, the only thing is, it doesn't offer accommodation choices and can be covered in a single day trip from Sarahan.
You can have a one day camping to enjoy nature to the fullest. Be careful if you are ging to drive the narrow roads. Daranghati is peaceful and calm. If you love riding, you can visit this place with a car or bike but be cautious.
5. Barot
Barot is one of the must-visit places and you must include it in the travel list and plans. It is another amazing destination spot on Himachal Pradesh. Though the place isn't popular yet, you can visit and enjoy thick cedar forests, terraced fields and outdoor activities. Uhl river flows near the Barot Village on both sides and it gives a unique view. Do not forget to add this into the travel plan