Do you love sailing? If you do, you are surely aware of the fact that there are literally hundreds of great destinations to consider for your next visit. Let's try to give you some interesting ideas, destinations that you did not consider. We left out options really well-known like those in Florida for some that are rarely put in many tops.
The Grenadines
The Grenadines (commonly referred to as "Spice Islands") is made out of 32 islands, all picturesque and all in the lovely setting of southern Caribbean. There is a great combination of culture, dramatic landscapes, friendly people and abundant marine life. The white sandy beaches are great for a few stops and you will surely appreciate the fact that there is a lack of crowds present. We recommend that you go to Bequia as it is a really popular destination for hundreds of years. Boat charters are available in Port Elizabeth.
Croatia
Tourists refer to Croatia as "New Riviera", a nickname that is definitely warranted. Sailing here means that you will enjoy the sun and the gentle waters, together with a really long coastline. There are over 1,000 islands that you will have the possibility of seeing. A really popular docking spot is Hvar Island and you should seriously consider visiting some of the traditional fishing villages so you can meet the locals.
Whitsunday Islands
The Whitsunday Islands are simply perfect for those that love sailing. There are countless sailing Whitsunday options available from vessel cruises to boat charters. You can easily enjoy scuba diving and there are some really interesting day trips starting from Airlie Beach. If you are interested in adventure sailing in the Whitsunday Islands, there are many options that can be taken into account. Just make sure that you combine the sailing with snorkeling and diving to make great memories.
French Polynesia
5 island groups make up French Polynesia, with Tahiti being the most popular among tourists because of lush vegetation, spectacular waterfalls and volcanic peaks. What is really interesting with the islands in French Polynesia is that there is a great combination of lagoons, exotic marine life and traditional culture. If you want to have a really memorable Tahitian sailing experience, you will want to start at Raiatea.
Zanzibar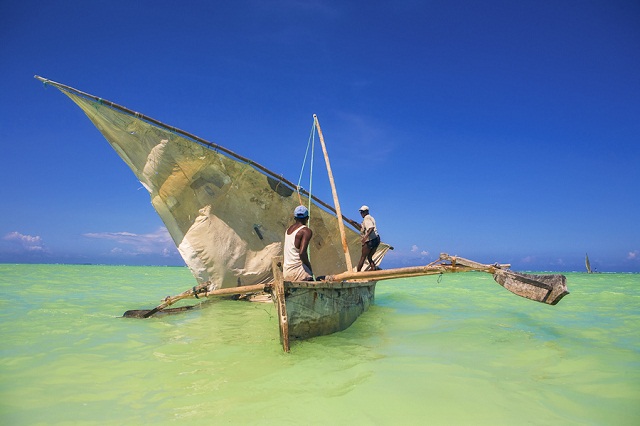 Zanzibar is located on the Indian Ocean Tanzania coast and gives you a chance to experience tradition in a very interesting way. You will love sailing through all turquoise waters and you will want to stop at the lovely beaches of your choice. If you want something special, consider cruising on a dhow, which is an ancient sailing vessel from Arabic times. Most tourists love the sunsets and the warmth but you will also want to enjoy diving and snorkeling.
Minorca
Located in Spain, Minorca may be the last on this list but it is definitely one opportunity the sailing enthusiasts want to consider. There are actually more spectacular beaches here than in Mallorca and Ibiza, with great examples being Cala Macarella, Cala Pregonda and Cala Mitjaneta. You will be able to experience a true sailing paradise right in Europe.
With so many great sailing destinations, making a final choice is definitely tough. Try to learn as much as possible before that final choice is made and let us know what the best sailing paradise is for you through a comment.