When it comes to the decoration, utilization and improving your home in general, there are a lot of things that deserve your immediate and undivided attention. Still, there is seldom a thing that is more important than the choice of a quality windows. The reasons for this are numerous, as well as the functions that windows perform. This is why, you need to be extra careful when choosing adequate windows for your beloved home.
The input of natural light
First of all, regardless of how efficient is your artificial light system it can never satisfy the craving for natural light. It is a known fact that human mind and human organism simply need as much natural light as they can get in order to develop and function properly. This is why your windows should be as large as possible (10% of the floor surface in size is a minimum) and the quality of their panes is not something that should be trifled with.
Home security
Another issue on which it is important to pay attention to is the security of your home. Regardless of how strong are your walls or how quality made is your front door lock, all it takes is just one weak spot in your home for the intruder to get in. This is also why investing in a well-made windows should always be a paramount. Still, not only burglars are a problem, numerous insects and other pests will exploit this breach in your home's defenses as well, if you leave that possibility open.
Mind the frame
Now, when it comes to the issue of frame material, your options are wide. When it comes to the overall appearance, nothing can measure up to the beauty of natural wood. Still, wood requires a lot of maintenance so it would be wise of you to reconsider. This is probably why Vinyl is more popular choice. This materials is significantly less expensive than wood, easier to maintain and on top of that, looks pretty good as well.
Window styles
There are many different window designs such as single or double hung, casement, awning or slider. Every single one of them has its own set of benefits and advantages. For example double hung windows are just perfect for creating the air flow while slider windows are great when your space is restricted. Whichever of these types you chose to go with it is completely up to your own personal preference. Before purchasing them, try to envision them on your home. If you like this fictional sight, just go for it.
Saving the energy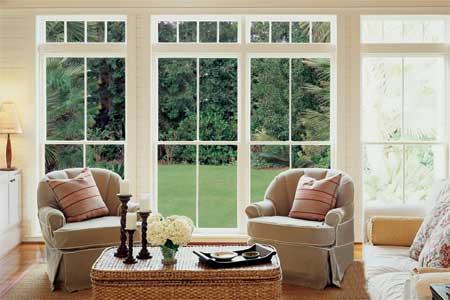 Still, there is one aspect of a good window that is probably the most important of all. In a recent conversation with people behind double glazing Sydney company, we learnt that a quality double-glazing windows can save even up to 40% of energy from leaving your home. Truly a figure not to be taken lightly. Two glass panes are an excellent protection that keep all the heat inside of your home while the air between them acts as yet another barrier.
This feature is not only highly practical but wallet-friendly and eco-friendly as well. Just think of it this way, by spending less energy you are helping save your planet and reducing your energy bill at the same time. A genuine win-win scenario if there ever was one. Some, might still be scared of the initial cost of the windows replacement, but just keep in mind that this investment is done only once and it continues to save you money year after year.
When it comes to both you and your home, you deserve nothing but the best. Protection and all the other benefits that these windows can bring to your home are a significant improvement and an investment in your own lifestyle. Additionally, if you ever decide to sell this house, these windows can significantly raise the price of the property. It would be unwise to miss such an opportunity.