Since Johannes Gutenberg invented the printing press in 1439, the process of printing changed and improved, until it was perfected in the 21st century. We cannot imagine a sphere of work, education or entertainment without the necessity of using printed materials. Different printing machines are used in printing presses, for printing great number of books and literature, in magazine editorials, offices, and even in the privacy of our homes. The technology has gone so far that today you can even print 3D objects by using printers. Whether a laser printer or an inkjet printer is used, the printing process has improved efficiency and performances to their maximum. Here are some of the most popular types of the printing processes.
Inkjet printer
This is the most popular home printer, but it can also be used in offices. It is usually reserved for small scale printing, is not so expensive and almost anyone can afford it today. The printer uses special software to communicate to the computer; the hardware of the printer kicks in and the ink is sprayed onto the paper. The number of colored ink cartridges ranges from four to eight and the colors of the printing material are vivid and clear.
Thermography
This printing process is similar to engraving but it is much cheaper. It is better because you get a picture or print clearer, more vivid and in much more details. If you are a layman, you may not notice the richness of details in this technique, but expert printers and designers and people who pay close attention will do so. The process involves special high quality ink and also a special thermography powder. The image is heated and slightly lifted from the printing paper or other printing material. This way you get an almost 3D letters and pictures effect, which is fantastic.
Silkscreen Printing
This printing process is also called screen printing. In the process, vivid and bright ink colors are used and sprayed on a stencil pattern which is made of silk. It is used for printing on T-shirts, promotional material, posters, billboards, bumper stickers, ring binders, etc. A design is put onto the silk screen and it is covered with photo emulsion. After this is done, it gets exposed to light. In contact to the light, the emulsion reacts, becomes hard and the rest can be washed off with water. The stencil is formed and the squeegee is used to put ink through it. Screen printing supplies are not that expensive and can be bought in special shops like or, even better, online.
Electrostatic Printing
This process was invented by Georg Christoph Lichtenberg in 1778. It is very simple and efficient. The substance that is used in this process is zinc-oxide which becomes a conductor when exposed to light. On the other hand, when it is in the dark, it becomes an insulator. This printing process is much faster than inkjet printing. A popular way of using it is for printing geographical maps.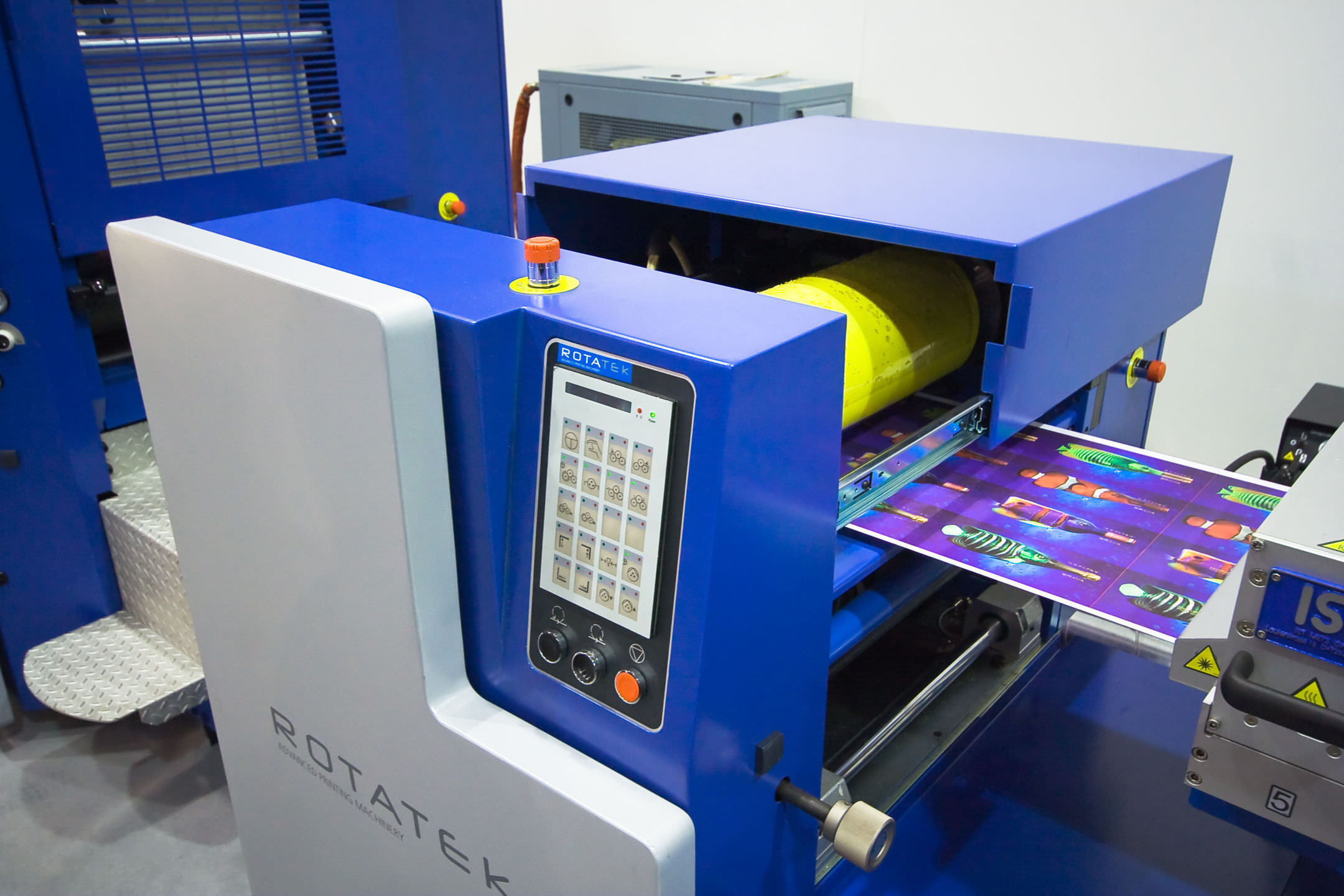 Offset Lithography
This process is used for printing huge quantities of material, for example books and magazine editions. The printing machine is very fast and effective. It uses special plates and the applied materials are water and ink. So, the ink is applied on the spaces intended for words and pictures and the water stays on white spaces of the paper. The roller plates go through water and then ink. After this phase is finished, the ink is pressed in the rubber plate and then on the paper. Changes cannot be easily made on the plates once they are done and this is one of the disadvantages of this process. So, great precision is needed.
Flexography and Gravure
These are special and alternative printing methods. They are pretty interesting. Flexography is used on the packages of different products. It has flexible plates and is great for card boxes, bottle labels, grocery bags, gift bags, etc. Gravure printing is usually used for magazines, mail catalogs and newspaper. It is used for printing millions of copies and impressions. The printing process is based on printing directly from the cylinder to the paper.
So think about the details of all of these printing processes and choose the one that is the most appropriate for you.