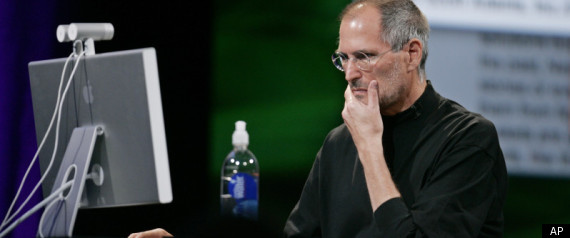 While it's true that the Apple iPhone is not necessarily appealing to everyone, it still has an obvious following, no matter how ridiculous people think they're priced, and no matter how other people think that iOS is inferior compared to more customizable Androids. It's been said that iPhones that run iOS are comparable to Google's Blogger service - more reliable, less customizable; while Android phones run more like WordPress blogs, which are the other way around.
No matter what people say, having an iPhone is not comparable to having a phone. People with iPhones should know that have a veritable computer in their pocket, built according to Apple's excellent standards. There are reliable and efficient processors which could run the simple yet stylish iOS, and the endless number of apps beneath its wings.
Some people probably realize that the iPhone has such great potential, but aren't taking advatage of everything that the iPhone can do. Here are some tips to consider to make the most of your iPhone.
Take advantage of Cloud services
Gone are the days when the iPhone was like an iPod or iTouch, in the sense that it, too, could serve as a portable hard drive. More and more devices are becoming more integrated into the Internet, and more and more people are using Cloud storage to increase portability of any frequently used files. Your iPhone has access to iCloud, where you can make real-time updates to any important files you have. You don't need to take a mental note of a particular detail to record at a later time - with Cloud services, your iPhone can allow you to make the updates while you're on the go, especially considering the excellent 4G capabilities on the later models. Contact Apple technical support to set up your iPhone with iCloud.
Record your life, real time
Apple has always been diligent in making substantial improvements with the photo and video capabilities of their iPhones. Whether they increase sensor size or megapixel size, or whether they add a flash or extra software features designed to improve the base photographic experience, you can be sure that the camera on a later model will always be better.
It's easy to see why Apple has invested so much into their iPhone cameras. The iPhone is already known as a device that could empower people to do so much more while on the go, so improving their cameras would mean that in the future, people will have less need for a dedicated photographic device, preferring to take, edit, and upload pictures all through their iPhones instead.
A famous photographer once said that the best camera is the one you have with you. This is certainly the case with an iPhone, if it's the only camera you have at the time. Take advantage of the best.
Explore the apps
It seems as if software developers make sure that their products run on iOS before they have compatibility with Android. There are still so much more great apps that can only be found on iOS, and you would do yourself a favor by searching for them on the App Store. Your iPhone can do more than just run games and process documents - no, with the later models you will be surprised with what else you can do when you have the right apps installed. With the right Apple business support you can even unleash your iPhone's potential in assisting you in your career, or your business.
There you have it - Your iPhone is more than just a phone, and if you take extra time to go through its features, you will find out that there is so much more you can do with it.