Bright hues in printed fabrics and with engaging designs can lift you up even from the worst of moods. Be it at home or office, the wonders of textile designing are everywhere - the curtains, furniture fabrics, towels, apparel and more! The talented designers and stylists have bestowed the world with mind blowing creations. Do you wish to walk in their footsteps and create masterpieces for the world to admire? If yes, then it's time to turn your passion into a full-fledged career.
Someone with a passion for textile designing is like moist clay ready to be molded with precision for creating a stunning idol. An educational institute acts like a potter perfecting the natural talents of their students and making them ready for the professional world. Some of the popular universities across the world that provide world class education to those preparing for a career in textile designing are: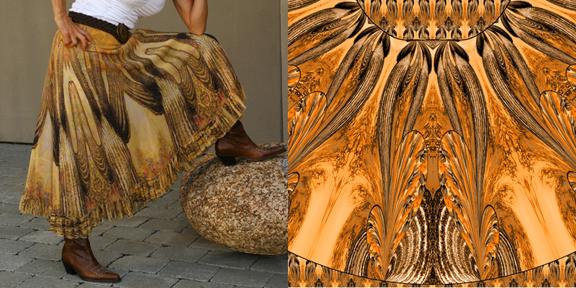 North Carolina State University (USA)
Situated in Raleigh, NC, USA, this university offers a Master's degree program in Textiles. On completion, the students will be ready for a career in textile designing, and can be employed by a government agency or research lab. They can even consider opting for higher education. It is a must for the applicant to hold a graduation degree in a related area and prior work experience is preferred.
University of Nebraska-Lincoln (USA)
Located in Lincoln (Nebraska), it is the flagship university which is the oldest and the largest one in the state. This university offers an M.A. in textiles, clothing and design degrees for students with an interest in aesthetics, religion, politics, textile arts, designing and cultural studies. This university has been accredited by the Higher Learning Commission, a commission of the North Central Association of Colleges and Schools.
After pursuing graduation or post-graduation, a student either gets placed through campus recruitment or they have to search for jobs. So it is always advisable for them to fill up their job profile and upload their work portfolio in a job site. A regular jobsite will cater to a larger market, but an industry-specific job site that caters specifically to the creative or management students, gives a higher chance to a business of that specific sector to connect with their target workforce.
In short, an industry-specific job site is the perfect platform for the employer and the job seekers to meet with one thought, i.e. to take textile designing to an all new level. Make your profile in such a job site to attract top-notch employers and give a great start to your career in textile designing!
Orson Nancy has 10 years of experience as an apparel job consultant. He is a thorough professional who recognizes the capability of job aspirants and suggests the most suitable profile for them. Both the employers and professionals are satisfied with the suggestions he makes for them.