Whether it's a trip you hope to do annually or a vacation you spend your whole life planning, getaways to the Indian Ocean are some of the world's most amazing. Almost always revolving around a gorgeous beach, there are hundreds of locations off the Indian Ocean that are well worth visiting. There are a few destinations, however, that stand out from the rest, which travellers constantly rank as some of the best in the world.
When it comes to Indian Ocean Getaways, it's all about the wildlife, outdoors, culture and of course… the beaches!
Mozambique: Africa's southern favourite.
Mozambique has historically been one of Africa's great travel destinations. From its towering high peaks and pristine shorelines to bustling cities and historical attractions, there are endless tourism options for all visitors. With safaris available in its national parks and beautiful reserves, great diving, fishing and swimming off the coast and close proximity to so many other great destinations, this Indian Ocean favourite is a must visit.
Mombasa: Kenya's Indian Ocean getaway
Kenya's coastal gem and main tourist attraction, this Indian Ocean getaway is known for its culture, beaches, marine life and outdoor activities. Whether you're interested in history, religion, nature or shopping, Mombasa has loads to offer the adventurous and open-minded visitor. With so much to do beyond beach lounging, it's usually recommended that you plan your trip with a private Mombasa guide.
Réunion: An outdoor enthusiast's dreamland
Another Indian Ocean getaway that is famous for its wildlife, atmosphere, scenery and (of course) beaches, is the French island of Réunion. Located off the east coast of Madagascar, itis an outdoor enthusiast's playground, with some seriously good hiking/nature trails weaving up and around its various volcanoes. Home to some beautiful species of birds, tropical animals and breathtaking beaches, Réunion is a warm and welcoming paradise with a French twist.
Mauritius: A perfect location
Located off the east coast of Madagascar, this tiny island is a paradise locale all year round. With all sorts of adventure sports (on and off land), touristic areas and quiet beaches, this relaxed and friendly Indian Ocean getaway has everything it takes to be paradise. Thanks to its ideal location, surfers and deep-sea fishers can be fully in their element in this Southeast African isle.
Zanzibar: The perfect combination
Another amazing Indian Ocean destination, Zanzibar is a frequent name on many a travellers' bucket list. With the perfect combination of beautiful beaches and rich cultural heritage, Zanzibar has something to offer every type of traveller. From the unique "ancient" Stone Town and interactive Spice Tours to amazing land and sea adventure sports, this African island has undoubtedly earned its spot amongst the Indian Ocean's top destinations.
Madagascar: The world's eighth continent
Madagascar. The world's fourth largest island, this Indian Ocean hotspot is so packed with mysterious flora and fauna, that ecologists consider it the world's 8th continent. If national parks, reserves and tropical rainforests are your idea of a good time, then Madagascar is your dream vacation. As if the extraordinary wildlife wasn't enough, friendly locals and breathtaking beaches help make this one of the Indian Ocean (and the world's) most unique and memorable holiday destinations.
…Down to the best Beaches!!
Seychelles: The ultimate beach lover's destination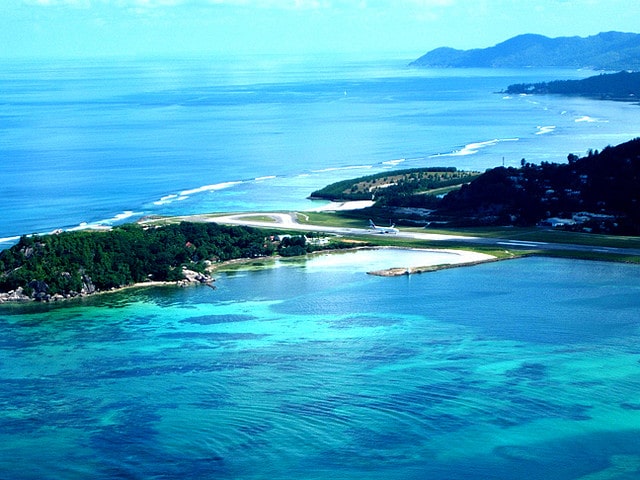 Seychelles is a beach lovers dream. With warm turquoise waters, un-crowded, unspoiled white sandy beaches and locals whosedemeanour is equally as relaxing as the island atmosphere, this collection of 115 small islets is one of the world's ultimate getaways. If you are in search for the crème de la crème when it comes to beaches, this is it… along with:
Maldives: The best Indian Ocean getaway
The ultimate Indian Ocean holiday destination,the Maldives are a group of 1,192 coral islands off the coast of southern India. Home to some of the world best diving, snorkelling, surfing and, of course, beaches, this tropical paradise is truly unlike any other in the world. When it comes to the Maldives, it's all about lavish resort living, but for the ultimate Indian Ocean getaway, resort life seems entirely appropriate.