Pierce Brosnan said it is "absoutely essential" that Colin Salmon play the the role of Secret Agent 007, reports Sky News. Brosnan, who has been 007 in four of the Bond movies, went on to say that while there isn't any rush to replace Daniel Craig, as he is a superb Bond, that Salmon,would be an ideal replacement when Craig leaves.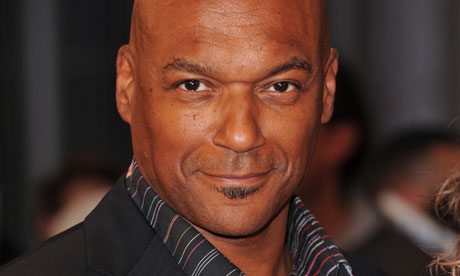 "I've always thrown Colin Salmon's name in the mix. He's somebody I have worked with closely over the years. He would be outstanding and I think it would be absolutely essential." Salmon has starred in 3 Bond movies to-date. He played Charles Robinson in the Bond movies Tomorrow Never Dies (1997), The World Is Not Enough (1999) and Die Another Day (2002).
The actor Idris Elba whose name was being floated as playing Bond, spoke to NPR about the possibility of his "playing Bond at some point," and right off the bat he let it be known that he had no interest in doing it "just for the sake of arbitrarily altering the character":
"It's a rumor…I just don't want to be the black James Bond. Sean Connery wasn't the Scottish James Bond, and Daniel Craig wasn't the blue-eyed James Bond, so if I played him, I don't want to be called the black James Bond."
It's difficult to disagree with Elba's perspective on why and how a Bond should be selected. Do you agree? that the necessity of inserting "black" in front of James Bond, detracts and distracts from the fact that an actor, whether he be Colin Salmon or anyone else, is qualified to play the role of 007. It just doesn't sound right!